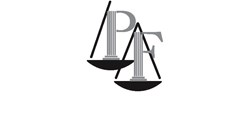 It appears to be an extremely cowardly attack that took place while the man was walking alone.
New York, New York (PRWEB) January 28, 2014
The New York City Police Department's hate crimes task force is investigating the brutal beating of an openly gay, Filipino-American journalist in Midtown Manhattan last week. Randy Gener's attackers left him unconscious in the street, reported ABC News (1.26.14). Attorney at Law David Perecman joins Gener's family and friends in asking for the public to help find his attacker.
The attack occurred on January 17, said ABC News, when Gener was a block away from his apartment near 54th and 7th Avenue. More than one attacker "beat him and left him for dead in the street."
"It appears to be an extremely cowardly attack that took place while the man was walking alone," said Perecman.
Gener suffered severe head trauma and was reported by ABC News as bring in intensive care recovering from brain surgery.
Gener is a widely respected writer who has reported for the New York Times and other major publications, said ABC News.
"Everyone deserves to live their life the way they want to. Hate crimes are particularly horrible as because they undermine a person, or groups', right to feel safe," said Perecman.
Anyone with more information is asked to call (212) 767-8400. The active case file is #485, under Detective Enis at the 18th Precinct.
In December, the New York comptroller's office issued a press release announcing that it will audit hate crime reporting statewide after a significant rise in such crimes. The Division of Criminal Justice Service's (DCJS) annual report on hate crime in New York (11.2013) showed 720 hate crimes in New York State in 2012, a 30 percent increase from 2011. Most of the increase was in New York City and Suffolk County, which had made changes in its reporting process.
The ABC News story cited is "Police investigating possible Midtown bias attack on gay journalist."
Individuals who believe they have been victims of a New York civil rights violation including hate crimes can contact The Perecman Firm at 212-977-7033.
About David Perecman and The Perecman Firm, PLLC:
For the past 30 years, the New York personal injury, medical malpractice, construction accident, and civil rights violation lawyers at The Perecman Firm, PLLC have handled all types of civil rights violation cases in New York including religious discrimination in the workplace and hate crimes. David Perecman, founder of the Firm, has been recognized for his achievements as an Honoree in the National Law Journal's Hall of Fame, in New York Magazine's "The Best Lawyers in America" and The New York Times Magazine "New York Super Lawyers, Metro Edition" for the years 2007-2010. The prestigious U.S. News & World Report ranks The Perecman Firm among the top 20 personal injury firms in New York City for 2011-2012 and 2012-2013.
The Firm has recovered millions of dollars for its clients. Among the more recent victories, Mr. Perecman won a $15 million verdict** for a construction accident (Index 112370/03) Supreme Court, New York County, a $5.35 million dollar verdict*** for an automobile accident (Index 2749/04) Supreme Court, Kings County, and a $40 million dollar structured settlement for medical malpractice (Index 2146/03)****Supreme Court, Kings County.
The Perecman Firm serves Manhattan, Bronx, Brooklyn, Queens, Staten Island, Long Island, Westchester, Upstate NY, Morris County, and Rockland County.
**later settled while on appeal for $7.940 million
*** later settled for $3.5 million
**** total potential payout
"Lawyer Advertising"+
"Prior results do not guarantee a similar outcome."