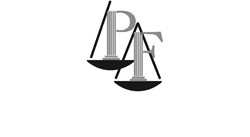 He's a hero even before he plays his first pro game.
New York, New York (PRWEB) February 13, 2014
Attorney at Law David Perecman commends defensive lineman Michael Sam. Sam, a football star and top National Football League prospect, publicly revealed that he's gay. In speaking out, Sam created the possibility that he will be the first publicly gay player in the NFL, reported The New York Times.
"He's a hero even before he plays his first pro game," said Perecman, a civil rights violation lawyer for over 30 years.
According to The New York Times (2.9.14), Sam, 24, told his Missouri teammates he was gay back in August and suffered no repercussions. He publically revealed his sexual orientation in an interview with The New York Times.
Sam was projected to be an early-round pick in the NFL draft. He said he decided to speak out now "because he sensed that rumors were circulating," The New York Times said.
The NFL has a policy prohibiting discrimination based on sexual orientation. However, the league is known to have " an overtly macho culture" and controversies over homophobia within the league have attracted recent attention. Issues have ranged from antigay statements from players to alleged homophobic language, reported The New York Times. Declaring himself gay before he was drafted may be potentially detrimental to Sam's professional career.
Lawyers at The Perecman Firm understand that Sam's declaration may prove to be a boost to his career. Legions of gay sports fans may unite behind a player like never before, cheering his team and buying merchandise.
Currently, there are no publicly gay athletes in the NFL, the NBA the NHL or Major League Baseball, reported The New York Times.
Sam was listed at 6 feet 2 inches and 260 pounds. He finished 12-2 at Missouri and won the Cotton Bowl. He was a first-team all-American and was named the Associated Press defensive player of the year in the Southeastern Conference. He was voted Missouri's most valuable player by his teammates, reported The New York Times.
"Athletic talent and determination are qualities that help a player succeed in the NFL, not sexual orientation. It's about time there was an openly gay player in the NFL," said Perecman.
The New York Times article cited is "N.F.L. Prospect Michael Sam Proudly Says What Teammates Knew: He's Gay."
Individuals who believe they have been victims of a New York civil rights violation, including sexual harassment in the workplace or job discrimination due to sexual orientation can contact The Perecman Firm at 212-977-7033.
About David Perecman and The Perecman Firm, PLLC:
For the past 30 years, the New York personal injury, medical malpractice, construction accident, and civil rights violation lawyers at The Perecman Firm, PLLC have handled all types of civil rights violation cases in New York including gender discrimination and sexual harassment in the workplace. David Perecman, founder of the Firm, has been recognized for his achievements as an Honoree in the National Law Journal's Hall of Fame, in New York Magazine's "The Best Lawyers in America" and The New York Times Magazine "New York Super Lawyers, Metro Edition" for the years 2007-2010. The prestigious U.S. News & World Report ranks The Perecman Firm among the top 20 personal injury firms in New York City for 2011-2012 and 2012-2013.
The Firm has recovered millions of dollars for its clients. Among the more recent victories, Mr. Perecman won a $15 million verdict** for a construction accident (Index 112370/03) Supreme Court, New York County, a $5.35 million dollar verdict*** for an automobile accident (Index 2749/04) Supreme Court, Kings County, and a $40 million dollar structured settlement for medical malpractice (Index 2146/03)****Supreme Court, Kings County.
The Perecman Firm serves Manhattan, Bronx, Brooklyn, Queens, Staten Island, Long Island, Westchester, Upstate NY, Morris County, and Rockland County.
**later settled while on appeal for $7.940 million
*** later settled for $3.5 million
**** total potential payout
"Lawyer Advertising"+
"Prior results do not guarantee a similar outcome."