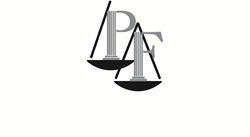 For a state to establish itself as intolerant and unwelcoming to many people who actually live there is unconscionable.
New York, New York (PRWEB) February 26, 2014
The Arizona Legislature recently passed a bill that allows business owners to refuse service to gay or lesbian customers, CBS News reported. Civil rights violation lawyer David Perecman is astounded and appalled that the bill, SB 1062, had passed through both houses of the Arizona legislature.
The bill would give any business, church or person with religious beliefs a defense against action brought by the government or an individual claiming discrimination. The refusing business or person may seek an injunction if they can show that their actions are based on religious beliefs and that the claim against them would place a burden on their ability to exercise their religion, reported CBS News (2.22.14).
Governor Jan Brewer of Arizona is expected to make a decision about the bill soon.
Proponents of the law say it is needed to protect the "religious freedom" of people who have legitimate religious objections to gay marriage. Perecman joins the opposition arguing that a law like this acts as a license to discriminate. Democrats called the proposal 'state-sanctioned discrimination' and an embarrassment."
"For a state to establish itself as intolerant and unwelcoming to many people who actually live there is unconscionable. Gays and lesbians are not second-class citizens," Perecman said. "Everyone deserves equal treatment."
"This legislation touches on issues including religious freedom, constitutional protections and civil rights," said Perecman, a civil rights violation lawyer in New York for over 30 years. "If only Arizona had taken a step in the right direction."
The CBS News story cited is "Arizona Bill Allowing Businesses To Refuse Service To Gays Advances."
Lawsuits concerning discrimination have been filed against a number of companies. Individuals who believe they have been victims of a New York civil rights violation, including sexual orientation discrimination can contact The Perecman Firm at 212-977-7033.
About David Perecman and The Perecman Firm, PLLC:
For the past 30 years, the New York personal injury, medical malpractice, construction accident, and civil rights violation lawyers at The Perecman Firm, PLLC have handled all types of civil rights violation cases in New York including discrimination based on sexual orientation and religion. David Perecman, founder of the Firm, has been recognized for his achievements as an Honoree in the National Law Journal's Hall of Fame, in New York Magazine's "The Best Lawyers in America" and The New York Times Magazine "New York Super Lawyers, Metro Edition" for the years 2007-2010. The prestigious U.S. News & World Report ranks The Perecman Firm among the top 20 personal injury firms in New York City for 2011-2012 and 2012-2013.
The Firm has recovered millions of dollars for its clients. Among the more recent victories, Mr. Perecman won a $15 million verdict** for a construction accident (Index 112370/03) Supreme Court, New York County, a $5.35 million dollar verdict*** for an automobile accident (Index 2749/04) Supreme Court, Kings County, and a $40 million dollar structured settlement for medical malpractice (Index 2146/03)****Supreme Court, Kings County.
The Perecman Firm serves Manhattan, Bronx, Brooklyn, Queens, Staten Island, Long Island, Westchester, Upstate NY, Morris County, and Rockland County.
**later settled while on appeal for $7.940 million
*** later settled for $3.5 million
**** total potential payout
"Lawyer Advertising"+
"Prior results do not guarantee a similar outcome."