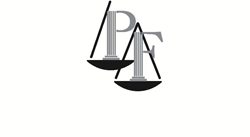 When people unite against hate incidents, whether speech, graffiti, or bullying, they can make a difference.
New York, New York (PRWEB) February 25, 2014
A smartphone app called CombatHate was introduced by law enforcement officials and community leaders at the Museum of Tolerance in Los Angeles, California. The new CombatHate app allows users to instantly and anonymously record and report incidents of hate crime. It is available for iPhone and Android users, reported CBS News (2.14.14). Attorney at Law David Perecman appreciates and welcomes this new app.
CombatHate was designed by the Simon Wiesenthal Center. Users gain the capability to instantly and confidentially report a hate crime, hate incident or online hate to the Museum of Tolerance, according to CBS News. The app is aimed at children and teenagers.
When young people upload a photo of an incident they want to report or type out a summary of what they witnessed, the information goes to the Center's Digital Terrorism and Hate Project department where submissions will be reviewed. If a report can be considered criminal, the Center will send the information to law enforcement officials.
"New York could use an app like this that works on a local level," said Perecman, founder of The Perecman Firm. "When people unite against hate incidents, whether speech, graffiti, or bullying, they can make a difference."
Hate crimes in New York grew 30 percent between 2011 and 2012, to a total of 720 incidents last year, according to the New York State Division of Criminal Justice Services (DCJS 11.2013). New York City reported 374 hate crime incidents and 148 hate crime arrests. In other words, the City accounted for nearly 60 percent of all reported hate crime incidents and nearly 52 percent of all hate crime arrests in 2012. The rest of New York State reported 331 incidents and 138 arrests.
Significant increases were seen in New York City and Long Island. Incidents were up 54 percent in the city and up 18 percent in the rest of the state, according to the state Division of Criminal Justice Services.
"A mobile phone app that allows teens and other children to report hate crimes and certain types of bullying is a smart and useful virtual community watch," said Perecman.
The CBS News story cited is "Smartphone App Lets Users Join Fight Against Hate Crimes."
Individuals who believe they have been victims of a New York civil rights violation including hate crimes can contact The Perecman Firm at 212-977-7033.
About David Perecman and The Perecman Firm, PLLC:
For the past 30 years, the New York personal injury, medical malpractice, construction accident, and civil rights violation lawyers at The Perecman Firm, PLLC have handled all types of civil rights violation cases in New York including gender discrimination in the workplace and hate crimes. David Perecman, founder of the Firm, has been recognized for his achievements as an Honoree in the National Law Journal's Hall of Fame, in New York Magazine's "The Best Lawyers in America" and The New York Times Magazine "New York Super Lawyers, Metro Edition" for the years 2007-2010. The prestigious U.S. News & World Report ranks The Perecman Firm among the top 20 personal injury firms in New York City for 2011-2012 and 2012-2013.
The Firm has recovered millions of dollars for its clients. Among the more recent victories, Mr. Perecman won a $15 million verdict** for a construction accident (Index 112370/03) Supreme Court, New York County, a $5.35 million dollar verdict*** for an automobile accident (Index 2749/04) Supreme Court, Kings County, and a $40 million dollar structured settlement for medical malpractice (Index 2146/03)****Supreme Court, Kings County.
The Perecman Firm serves Manhattan, Bronx, Brooklyn, Queens, Staten Island, Long Island, Westchester, Upstate NY, Morris County, and Rockland County.
**later settled while on appeal for $7.940 million
*** later settled for $3.5 million
**** total potential payout
"Lawyer Advertising"+
"Prior results do not guarantee a similar outcome."