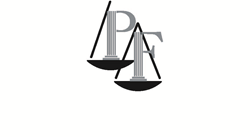 Federal law requires landlords to offer reasonable accommodation to disabled tenants.
New York, New York (PRWEB) March 26, 2014
Attorney at Law David Perecman supports the civil rights lawsuit filed by Manhattan U.S. attorney Preet Bharara that accuses one of the New York City's biggest developers, Related Companies, of violating the Fair Housing Act. The developer allegedly discriminated against disabled tenants at two Manhattan residential buildings, said The New York Times (3.18.14).
"Federal law requires landlords to offer reasonable accommodation to disabled tenants," said Perecman, founder of The Perecman Firm.
The complaint outlined the construction and design issues that were allegedly problematic for disabled tenants. The buildings were inaccessible to people with disabilities, said The New York Times. The lawsuit claims that problems for disabled tenants include kitchens and bathrooms not big enough for a person in a wheelchair to maneuver within; a main lobby desk that is too high; room identification signs without raised-letter Braille for persons with visual impairments; and common area doors that may be too heavy for some people with disabilities to open.
The suit filed in federal court in Manhattan said the "widespread inaccessible conditions" reflected Related's "pattern or practice" of failing to comply with federal rules.
"If the civil rights lawsuit is successful, landlords could be forced to upgrade thousands of New York City apartments and residential buildings constructed since 1991," said Perecman.
The lawsuit also named two architects and the dean of the Yale School of Architecture, The New York Times said.
According to The New York Times, prosecutors are expected to file similar lawsuits against other developers. The question is whether buildings erected under New York's accessibility laws meet federal mandates.
The New York Times article cited is "Suit Alleges Developer Violated Civil Rights." The lawsuit is 14 CV 1826 filed in the United States District Court Southern District of New York.
Individuals who believe they have been victims of a New York civil rights violation, including discrimination can contact The Perecman Firm at 212-977-7033.
About David Perecman and The Perecman Firm, PLLC:
For the past 30 years, the New York personal injury, medical malpractice, construction accident, and civil rights violation lawyers at The Perecman Firm, PLLC have handled all types of civil rights violation cases in New York including discrimination in the workplace and hate crimes. David Perecman, founder of the Firm, has been recognized for his achievements as an Honoree in the National Law Journal's Hall of Fame, in New York Magazine's "The Best Lawyers in America" and The New York Times Magazine "New York Super Lawyers, Metro Edition" for the years 2007-2010. The prestigious U.S. News & World Report ranks The Perecman Firm among the top 20 personal injury firms in New York City for 2011-2012 and 2012-2013.
The Firm has recovered millions of dollars for its clients. Among the more recent victories, Mr. Perecman won a $15 million verdict** for a construction accident (Index 112370/03) Supreme Court, New York County, a $5.35 million dollar verdict*** for an automobile accident (Index 2749/04) Supreme Court, Kings County, and a $40 million dollar structured settlement for medical malpractice (Index 2146/03)****Supreme Court, Kings County.
The Perecman Firm serves Manhattan, Bronx, Brooklyn, Queens, Staten Island, Long Island, Westchester, Upstate NY, Morris County, and Rockland County.
**later settled while on appeal for $7.940 million
*** later settled for $3.5 million
**** total potential payout
"Lawyer Advertising"+
"Prior results do not guarantee a similar outcome."