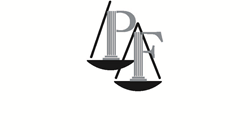 Businesses need to have clear policies on harassment.
New York, New York (PRWEB) April 10, 2014
Sexual harassment in the workplace has negative effects on both the employees who experience it and the organizations in which it takes place, said David Perecman, founder of The Perecman Firm, after a recently released study revealed that more than half of women said they had recently been harassed or bullied at work. The study also isolated the sectors where it was the worst, reported CNBC (4.2.14).
"Harassing conduct by managers, supervisors, and employees of any level, should not be tolerated. Workplaces must be free from harassment and bullying," said Perecman.
According to the study, 52 percent of women said they'd been bullied and harassed at work over the past three years. Another 12 percent said they had experienced sexual harassment. Examples of bullying and harassment ranged from being deliberately undermined to victimization, or the intentional blocking of career advancement.
The finding came from a British online survey of 25,000 people by the non-profit Opportunity Now and PwC, a professional services group. The study, called Project 28-40, aimed at pinpointing why women's career progression often stalls between the ages of 28 and 40.
The survey also broke down the numbers by industry sector. Women in the arts, entertainment and recreation sector reported the most harassment and bullying with over 60 percent of those surveyed reporting challenges. Industries with 56-59 percent of respondents reporting harassment were construction; media; uniformed and armed services; charity; and transportation and storage.
The study also showed that harassment and bullying were worst for women with disabilities, black women, manual workers and bisexual people.
Bullying of women was often female-on-female, said CNBC News.
Perecman agreed that not dealing with harassment and bullying in a responsible way can result in a loss of reputation for an organization. This can mean a loss of talent and future business.
"Businesses need to have clear policies on harassment. If not, the specter of employer liability for sexual harassment will remain," said Perecman.
The CNBC News article cited is "Harassment at work: 52% of women report bullying."
Individuals who believe they have been victims of a New York civil rights violation, including sexual harassment or discrimination in the workplace can contact The Perecman Firm at 212-977-7033.
About David Perecman and The Perecman Firm, PLLC:
For the past 30 years, the New York personal injury, medical malpractice, construction accident, and civil rights violation lawyers at The Perecman Firm, PLLC have handled all types of civil rights violation cases in New York including sexual harassment and discrimination in the workplace. David Perecman, founder of the Firm, has been recognized for his achievements as an Honoree in the National Law Journal's Hall of Fame, in New York Magazine's "The Best Lawyers in America" and The New York Times Magazine "New York Super Lawyers, Metro Edition" for the years 2007-2010. The prestigious U.S. News & World Report ranks The Perecman Firm among the top 20 personal injury firms in New York City for 2011-2012 and 2012-2013.
The Firm has recovered millions of dollars for its clients. Among the more recent victories, Mr. Perecman won a $15 million verdict** for a construction accident (Index 112370/03) Supreme Court, New York County, a $5.35 million dollar verdict*** for an automobile accident (Index 2749/04) Supreme Court, Kings County, and a $40 million dollar structured settlement for medical malpractice (Index 2146/03)****Supreme Court, Kings County.
The Perecman Firm serves Manhattan, Bronx, Brooklyn, Queens, Staten Island, Long Island, Westchester, Upstate NY, Morris County, and Rockland County.
**later settled while on appeal for $7.940 million
*** later settled for $3.5 million
**** total potential payout
"Lawyer Advertising"+
"Prior results do not guarantee a similar outcome."