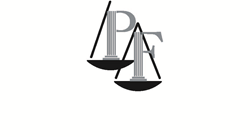 Nobody is above the law, including police officers. Communities are now standing up and putting a focus on police brutality and other problems.
New York, New York (PRWEB) December 10, 2014
Protests broke out in in New York City and across the country as protesters stood in solidarity against certain police tactics as a growing number of unarmed black men have been killed by police officers.
The demonstrations followed the recent controversial grand jury decisions in New York and Ferguson, Missouri. In New York, a grand jury decision acquitted a white police officer of any wrongdoing in the chokehold death of Eric Garner, a 43-year-old black Staten Island resident, on July 17. A Missouri grand jury chose not to indict Ferguson police officer Darren Wilson for the shooting death of Michael Brown. The protesters were also out honoring Akai Gurley who was shot and killed by a New York City police officer on November 20 in a Brooklyn public housing project stairwell, reported NBC News (12.7.14).
"Nobody is above the law, including police officers. Communities are now standing up and putting a focus on police brutality and other problems," said Attorney at Law [David Perecman. "When police are not fair to everyone, it is a problem that impacts us all."
Among the cities people marched in were Berkley, California; Philadelphia, Pennsylvania; Miami, Florida; and Chicago, Illinois.
"People are frustrated and angry. The Justice system needs to be fixed. In our city, the New York Police Department needs to rebuild trust in law enforcement, especially in the minority communities. This takes training, education and positive public interaction. We welcome the use of body cameras and other new technology to help mend relations."
According to the NYC Civilian Complaint Review Board, 2739 complaints against the NYPD were received between January and June of 2104. Of these complaints, 58% alleged abuse of authority and 53% alleged excessive use of force. Street encounters, or stop-and-frisk interactions, were the most common form of circumstances in which complaints were filed. The complaints were filed directly to the CCRB either in person, by phone, by mail or online.
Victims of police brutality, excessive force, systematic injustice or other civil rights violations should contact an experienced lawyer. These individuals may have a legal case and be eligible to receive compensation for their injuries. They may also be able to help reform the system and make it work more fairly for everyone.
The NBC News story cited is "'I Can't Breathe': Garner Decision Protests Hit Fifth Day."
For more than 30 years, the personal injury lawyers at The Perecman Firm in New York have aggressively helped victims of civil rights violations in New York obtain compensation. Contact The Perecman Firm at 212-977-7033.
About David Perecman and The Perecman Firm, PLLC:
For the past 30 years, the New York construction accident, medical malpractice, auto accident, personal injury, and civil rights violation lawyers at The Perecman Firm, PLLC have handled all types of personal injury cases. David Perecman, founder of the Firm, has been recognized for his achievements as an Honoree in the National Law Journal's Hall of Fame, in New York Magazine's "The Best Lawyers in America" and The New York Times Magazine "New York Super Lawyers, Metro Edition" for the years 2007-2014. The prestigious U.S. News & World Report ranks The Perecman Firm among the top 20 personal injury firms in New York City for the years 2011-2015.
The Firm has recovered millions of dollars for its clients. Among the more recent victories, Mr. Perecman won a $15 million verdict** for a construction accident (Index 112370/03) Supreme Court, New York County, a $5.35 million dollar verdict*** for an automobile accident (Index 2749/04) Supreme Court, Kings County, and a $40 million dollar structured settlement for medical malpractice (Index 2146/03)****Supreme Court, Kings County.
The Perecman Firm serves Manhattan, Bronx, Brooklyn, Queens, Staten Island, Long Island, Westchester, Upstate NY, Morris County, and Rockland County.
**later settled while on appeal for $7.940 million
*** later settled for $3.5 million
**** total potential payout
"Lawyer Advertising"+
"Prior results do not guarantee a similar outcome."