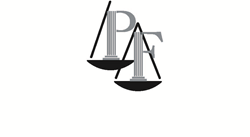 Hate crimes reach further and generate fear and insecurity for the communities in which the victims are members.
New York, New York (PRWEB) December 30, 2014
The Federal Bureau of Investigation (FBI) released its annual Hate Crime Statistics report that shows statistics relating to hate crimes committed in 2013. According to the report, 5,928 hate crime incidents involving 6,933 offenses were reported by local law enforcement agencies to the Bureau's Uniform Crime Reporting (UCR) Program in 2013. A total of 7,242 victims were impacted by these hate crimes. These victims could be individuals, businesses, institutions, or society as a whole.
"Hate crimes are different from other crimes because they not only affect the person who is targeted. Hate crimes reach further and generate fear and insecurity for the communities in which the victims are members," said Attorney at Law David Perecman of The Perecman Firm.
The numbers reveal that close to half of the victims (48.5 percent) were targeted on the basis of race. Another 20.2 percent were victimized because of sexual orientation biases, and nearly 17 percent were targeted because of religious biases. Another 11.4 percent were victimized due to ethnicity bias, while 1.4 percent were targeted because of disability.
This year's hate crimes report is the first to include statistics for hate crimes reported based on gender (male or female) and gender identity (transgender and gender nonconformity). The report shows 0.5 percent of victims were targeted because of gender identity while 0.3 percent were targeted because of gender bias.
The concern among many, including civil rights violation lawyers at The Perecman Firm advocates for the Human Rights Campaign, and advocates for the Anti-Defamation League, is that the FBI data is missing a number of hate crimes incidents. For instance, only 33 incidents for hate crimes based on gender identity were reported in 2013.
As seen in the report, the current statistics only provide a partial look at hate crimes in the U.S. The UCR Program's Hate Crime Statistics Program included 15,016 participating law enforcement agencies in 2013. A large majority of the participating law enforcement agencies (87.8%) reported no hate crimes in their jurisdiction. In addition, thousands of police agencies across the nation did not submit data to the FBI, including over 300 city law enforcement agencies in New York State, representing a population of more than 250,000 people. There were also an unknown percentage of violent hate crime victimizations that went unreported. Often times, victims do not report hate crimes because they believe that the police could not or would not help, they fear reprisal, or consider the crime a private matter.
The report was released on December 8, 2014, according to a press release from the FBI.
For more than 30 years, the civil rights violation lawyers at The Perecman Firm in New York have aggressively helped victims of hate crimes. Contact The Perecman Firm at 212-977-7033.
About David Perecman and The Perecman Firm, PLLC:
For the past 30 years, the New York construction accident, medical malpractice, auto accident, personal injury, and civil rights violation lawyers at The Perecman Firm, PLLC have handled all types of personal injury cases. David Perecman, founder of the Firm, has been recognized for his achievements as an Honoree in the National Law Journal's Hall of Fame, in New York Magazine's "The Best Lawyers in America" and The New York Times Magazine "New York Super Lawyers, Metro Edition" for the years 2007-2014. The prestigious U.S. News & World Report ranks The Perecman Firm among the top 20 personal injury firms in New York City for the years 2011-2015.
The Firm has recovered millions of dollars for its clients. Among the more recent victories, Mr. Perecman won a $15 million verdict** for a construction accident (Index 112370/03) Supreme Court, New York County, a $5.35 million dollar verdict*** for an automobile accident (Index 2749/04) Supreme Court, Kings County, and a $40 million dollar structured settlement for medical malpractice (Index 2146/03)****Supreme Court, Kings County.
The Perecman Firm serves Manhattan, Bronx, Brooklyn, Queens, Staten Island, Long Island, Westchester, Upstate NY, Morris County, and Rockland County.
**later settled while on appeal for $7.940 million
*** later settled for $3.5 million
**** total potential payout
"Lawyer Advertising"+