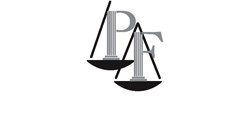 Tracking hate crimes against Sikhs is a needed first step. The next step is to establish ways to use those numbers.
New York, New York (PRWEB) August 08, 2013
The Justice Department will begin keeping numbers on hate crimes committed against Sikhs, Hindus, Arabs, Buddhists, Mormons, Jehovah's Witnesses and Orthodox Christians, reported Fox News(8.2.13). Attorney General Eric Holder made the announcement on Friday, August 2, and was praised by civil rights violation lawyers at The Perecman Firm in New York.
"It's about time Sikhs were recognized for who they are and not lumped in with other religions," said Perecman. "Now we can begin understanding, analyzing and addressing the great challenges that this community has been experiencing."
The announcement coincides with the one-year anniversary of the killing of six Sikh worshippers at the Sikh Temple of Wisconsin in Oak Creek. The killings were a "heinous act of hatred and terror," said Holder.
"Tracking hate crimes against Sikhs is a needed first step," said David Perecman, founder of The Perecman Firm. "The next step is to establish ways to use those numbers."
Every year, the FBI reports on hate crimes from the collected data in a report called Hate Crime Statistics. Accurate hate crime statistics allow law enforcement leaders and policymakers to inform future policies and objectives, as well as guide them in the allocation of resources.
The Justice Department investigated over 800 incidents involving violence, assaults, threats, vandalism and-or arson targeting Sikhs, Arabs, Muslims, South Asians and those believed to be members of these groups, reported Fox News. The number of actual hate crimes may be higher because many incidents go unreported, according to the Hate Crimes Statistics report.
Hate crimes are criminal offenses motivated by bias. They violate federal law, New York State and New York City laws.
In 2011, 12.5 percent of the victims of an anti-religious hate crime were victims of an anti-Islamic bias, according to the most recently released FBI hate crime statistics.
Individuals who believe they have been victims of a New York civil rights violation including hate crimes can contact The Perecman Firm at 212-977-7033.
The Fox News story cited is "APNewsBreak: Sikhs added to hate crime stats".
About David Perecman and The Perecman Firm, PLLC:
For the past 30 years, the New York personal injury, medical malpractice, construction accident, and civil rights violation lawyers at The Perecman Firm, PLLC have handled all types of civil rights violation cases in New York including religious discrimination in the workplace and hate crimes. David Perecman, founder of the Firm, has been recognized for his achievements as an Honoree in the National Law Journal's Hall of Fame, in New York Magazine's "The Best Lawyers in America" and The New York Times Magazine "New York Super Lawyers, Metro Edition" for the years 2007-2010. The prestigious U.S. News & World Report ranks The Perecman Firm among the top 20 personal injury firms in New York City for 2011-2012 and 2012-2013.
The Firm has recovered millions of dollars for its clients. Among the more recent victories, Mr. Perecman won a $15 million verdict** for a construction accident (Index 112370/03) Supreme Court, New York County, a $5.35 million dollar verdict*** for an automobile accident (Index 2749/04) Supreme Court, Kings County, and a $40 million dollar structured settlement for medical malpractice (Index 2146/03)****Supreme Court, Kings County.
The Perecman Firm serves Manhattan, Bronx, Brooklyn, Queens, Staten Island, Long Island, Westchester, Upstate NY, Morris County, and Rockland County.
**later settled while on appeal for $7.940 million
*** later settled for $3.5 million
**** total potential payout
"Lawyer Advertising"+
"Prior results do not guarantee a similar outcome."