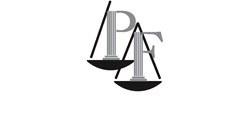 Switzerland chose not to stay neutral over the incident of perceived racism. Apparently it felt embarrassed and rightly so.
New York, New York (PRWEB) August 13, 2013
The Swiss Tourism Board apologized to Oprah Winfrey following an incident of alleged racism. According to the [Chicago Sun-Times (8.9.13), Winfrey was in Zurich and shopping at a luxury store when she asked to see a handbag. The shop assistant refused to let her see the bag, telling her she would "not be able to afford it," Winfrey quoted the shop assistant as saying. After the incident made international headlines, the shop denied any racism was intended. To civil rights violation lawyer David Perecman, the story, as told by Oprah, sounded like a racist incident.
Winfrey said she asked to see the bag more than once, but the clerk repeatedly refused to show it to her, said the Chicago Sun-Times. The handbag at the center of the incident is a $38,000 crocodile-leather Tom Ford design. Winfrey, one of the most famous television personalities and wealthiest women in America, can afford the bag.
"Switzerland chose not to stay neutral over the incident of perceived racism. Apparently it felt embarrassed and rightly so," said David Perecman, a civil rights violation lawyer in New York for over 30 years. "Racism is embarrassing and certainly does not go unnoticed."
The boutique owner also apologized to Oprah, reported the Chicago Sun-Times.
While Winfrey did not publically say that she was discriminated against, the reported incident has sparked a lot of debate on the Internet. While racial discrimination is wrong, attorneys at The Perecman Firm understand that it is a daily reality for many people.
"Erroneous perception sparked an international controversy. The incident was also a sad reminder that discrimination is alive and well," said Perecman.
"The store assistant deserved to lose what may have been a very big commission," he added.
The Chicago Sun-Times article cited is "Swiss tourism officials, boutique owner apologize to Oprah for purse debacle."
Individuals who believe they have been victims of a New York civil rights violation, including discrimination in the workplace or race profiling can contact The Perecman Firm at 212-977-7033.
About David Perecman and The Perecman Firm, PLLC:
For the past 30 years, the New York personal injury, medical malpractice, construction accident, and civil rights violation lawyers at The Perecman Firm, PLLC have handled all types of civil rights violation cases in New York including religious discrimination in the workplace and hate crimes. David Perecman, founder of the Firm, has been recognized for his achievements as an Honoree in the National Law Journal's Hall of Fame, in New York Magazine's "The Best Lawyers in America" and The New York Times Magazine "New York Super Lawyers, Metro Edition" for the years 2007-2010. The prestigious U.S. News & World Report ranks The Perecman Firm among the top 20 personal injury firms in New York City for 2011-2012 and 2012-2013.
The Firm has recovered millions of dollars for its clients. Among the more recent victories, Mr. Perecman won a $15 million verdict** for a construction accident (Index 112370/03) Supreme Court, New York County, a $5.35 million dollar verdict*** for an automobile accident (Index 2749/04) Supreme Court, Kings County, and a $40 million dollar structured settlement for medical malpractice (Index 2146/03)****Supreme Court, Kings County.
The Perecman Firm serves Manhattan, Bronx, Brooklyn, Queens, Staten Island, Long Island, Westchester, Upstate NY, Morris County, and Rockland County.
**later settled while on appeal for $7.940 million
*** later settled for $3.5 million
**** total potential payout
"Lawyer Advertising"+
"Prior results do not guarantee a similar outcome."