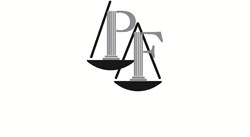 Hate crimes are an attack on human equality.
New York, New York (PRWEB) August 14, 2013
Three people face hate crime charges after firing paintballs at two Hasidic Jewish men in Monsey, New York, reported CBS News (8.8.13). The allegation that someone in the vehicle shouted anti-Semitic slurs about Jews made this a hate crime, said New York lawyer David Perecman, founder of The Perecman Firm and defender of civil rights for over 30 years.
"Hate crimes result in stiffer penalties," said Perecman. "Those who commit crimes motivated by hate need to understand the severity of their actions."
The injured victim and his friend are both members of the Town of Ramapo's Jewish community volunteer patrol group, Chaverim. They were on the street, leaning on the friend's car and talking, when a passenger in a passing vehicle shot at them. It was thought that five or six shots were fired from a black rifle. One of the Hasidic men was hit twice in the abdomen with paintballs, reported by CBS News. He was taken to the hospital with minor injuries.
Hate crimes are federal crimes. Hate crimes also violate both New York State and New York City laws.
"New York is an ethnically diverse city and there is zero tolerance for anyone who attacks another based on their differences," said Perecman. "Hate crimes are an attack on human equality."
In 2011, close to one in five hate crimes reported in the United States were due to religious bias, according to the most recently released FBI hate crime statistics. There were a reported 1,480 anti-religious hate crime incidents and 63.2 percent of the victims were victims of an anti-Jewish bias. In comparison, hate crimes against Muslims made up only 12.5 % of those crimes.
Individuals who believe they have been victims of a New York civil rights violation including hate crimes can contact The Perecman Firm at 212-977-7033.
The CBS article cited is "Police: 3 Charged With Hate Crimes In Ramapo Paintball Attack."
About David Perecman and The Perecman Firm, PLLC:
For the past 30 years, the New York personal injury, medical malpractice, construction accident, and civil rights violation lawyers at The Perecman Firm, PLLC have handled all types of civil rights violation cases in New York including religious discrimination in the workplace and hate crimes. David Perecman, founder of the Firm, has been recognized for his achievements as an Honoree in the National Law Journal's Hall of Fame, in New York Magazine's "The Best Lawyers in America" and The New York Times Magazine "New York Super Lawyers, Metro Edition" for the years 2007-2010. The prestigious U.S. News & World Report ranks The Perecman Firm among the top 20 personal injury firms in New York City for 2011-2012 and 2012-2013.
The Firm has recovered millions of dollars for its clients. Among the more recent victories, Mr. Perecman won a $15 million verdict** for a construction accident (Index 112370/03) Supreme Court, New York County, a $5.35 million dollar verdict*** for an automobile accident (Index 2749/04) Supreme Court, Kings County, and a $40 million dollar structured settlement for medical malpractice (Index 2146/03)****Supreme Court, Kings County.
The Perecman Firm serves Manhattan, Bronx, Brooklyn, Queens, Staten Island, Long Island, Westchester, Upstate NY, Morris County, and Rockland County.
**later settled while on appeal for $7.940 million
*** later settled for $3.5 million
**** total potential payout
"Lawyer Advertising"+
"Prior results do not guarantee a similar outcome."