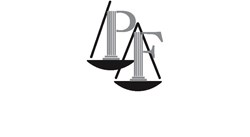 Because someone happens to be different does not give any individuals the right to attack them.
New York, New York (PRWEB) August 27, 2013
A transgendered woman died days after being brutally beaten on August 17 in an alleged hate crime attack. The death of Islan Nettles, 21, is being investigated as a possible hate crime, reported The New York Times (8.24.13). Civil rights violation lawyer David Perecman joined City Council speaker, Christine C. Quinn; public advocate, Bill de Blasio; and other local politicians in condemning the attack.
"Bias incidents and hate crimes have no place in New York and will not be tolerated," said Perecman, founder of The Perecman Firm.
Nettles was on a ventilator for less than a week before she died as a result of "blunt impact head injuries." The alleged attack was being investigated as a hate crime because the man accused of hitting her allegedly used homophobic language, reported The New York Times.
According to The New York Times, Nettles was walking with a transgendered female friend in Harlem and they passed a group of boys. Allegedly, an argument erupted after the group realized Nettles and her friend were transgendered. The death was ruled a homicide.
The National Coalition of Anti-Violence Programs (NCAVP) said 25 anti-LGBTQ murders occurred in 2012. Of those anti-LGBTQ homicide victims, 73.1% were people of color and 50% were transgender women. The NCAVP also reported a 13 percent increase in anti-gay hate crime reports from 2010 to 2011.
"Because someone happens to be different does not give any individuals the right to attack them," said New York personal injury lawyer Perecman.
The New York Times article cited is "Transgender Woman Dies in a Possible Hate Crime."
Individuals who believe they have been victims of a New York civil rights violation including hate crimes can contact The Perecman Firm at 212-977-7033.
About David Perecman and The Perecman Firm, PLLC:
For the past 30 years, the New York personal injury, medical malpractice, construction accident, and civil rights violation lawyers at The Perecman Firm, PLLC have handled all types of civil rights violation cases in New York including religious discrimination in the workplace and hate crimes. David Perecman, founder of the Firm, has been recognized for his achievements as an Honoree in the National Law Journal's Hall of Fame, in New York Magazine's "The Best Lawyers in America" and The New York Times Magazine "New York Super Lawyers, Metro Edition" for the years 2007-2010. The prestigious U.S. News & World Report ranks The Perecman Firm among the top 20 personal injury firms in New York City for 2011-2012 and 2012-2013.
The Firm has recovered millions of dollars for its clients. Among the more recent victories, Mr. Perecman won a $15 million verdict** for a construction accident (Index 112370/03) Supreme Court, New York County, a $5.35 million dollar verdict*** for an automobile accident (Index 2749/04) Supreme Court, Kings County, and a $40 million dollar structured settlement for medical malpractice (Index 2146/03)****Supreme Court, Kings County.
The Perecman Firm serves Manhattan, Bronx, Brooklyn, Queens, Staten Island, Long Island, Westchester, Upstate NY, Morris County, and Rockland County.
**later settled while on appeal for $7.940 million
*** later settled for $3.5 million
**** total potential payout
"Lawyer Advertising"+
"Prior results do not guarantee a similar outcome."