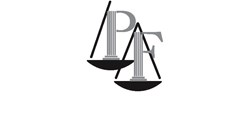 Prejudice still flourishes in America and social media amplifies it.
New York, NY (PRWEB) September 24, 2013
The newest Miss America is Nina Davuluri, 24, the first Indian-American to be crowned as the national winner. The announcement of her win was, unfortunately, marred by a barrage of tweets disparaging her ethnic heritage and questioning whether she was less American for being of Indian descent, CNN (9.17.13) reported. The response did not surprise David Perecman, a civil rights violation lawyer and founder of The Perecman Firm, a law firm in New York.
"Prejudice still flourishes in America and social media amplifies it," said Perecman. "America needs to embrace its diversity as a country of many different cultures and ethnicities."
For Indian-Americans, discrimination is an issue to be addressed. According to a Pew Research Center survey, 10% of Indian Americans said discrimination against their community is a major problem while 48% saw discrimination as a minor problem. When asked about their personal experiences with discrimination, 18% of Indian Americans said they had been treated unfairly because of their national origin.
"America needed an Indian-American to win Miss America. Nina Davuluri is paving the way for America to examine who Americans are and what it means to be an American. America is a nation built by immigrants and the people who move here make the composition of the country ever evolving. Ms. Davuluri has said she considers herself an American first," said Perecman.
"Americans come from many cultures. We should embrace our differences and learn from each other," he added.
Nina Davuluri is from Fayetteville, New York and her platform was "Celebrating Diversity Through Cultural Competency." She is the second consecutive candidate from New York to take the Miss America title, reported CNN News.
The CNN article cited is "Miss America crowns 1st winner of Indian descent."
Individuals who believe they have been victims of a New York civil rights violation, including discrimination in the workplace or race profiling can contact The Perecman Firm at 212-977-7033.
About David Perecman and The Perecman Firm, PLLC:
For the past 30 years, the New York civil rights violation, medical malpractice, construction accident, and auto accident lawyers at The Perecman Firm, PLLC have handled all types of civil rights violation cases including harassment and discrimination in New York. David Perecman, founder of the Firm, has been recognized for his achievements as an Honoree in the National Law Journal's Hall of Fame, in New York Magazine's "The Best Lawyers in America" and The New York Times Magazine "New York Super Lawyers, Metro Edition" for the years 2007-2010. The prestigious U.S. News & World Report ranks The Perecman Firm among the top 20 personal injury firms in New York City for 2011-2012 and 2012-2013.
The Firm has recovered millions of dollars for its clients. Among the more recent victories, Mr. Perecman won a $15 million verdict** for a construction accident (Index 112370/03) Supreme Court, New York County, a $5.35 million dollar verdict*** for an automobile accident (Index 2749/04) Supreme Court, Kings County, and a $40 million dollar structured settlement for medical malpractice (Index 2146/03)****Supreme Court, Kings County.
The Perecman Firm serves Manhattan, Bronx, Brooklyn, Queens, Staten Island, Long Island, Westchester, Upstate NY, Morris County, and Rockland County.
**later settled while on appeal for $7.940 million
*** later settled for $3.5 million
**** total potential payout
"Lawyer Advertising"+
"Prior results do not guarantee a similar outcome."