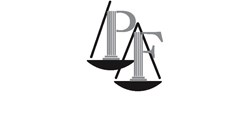 This is a sad reminder of the persistence of prejudice.
New York, New York (PRWEB) September 26, 2013
The police are investigating an attack on a Columbia University professor as a possible hate crime. Prabhjot Singh, an assistant professor at Columbia's School of International and Public Affairs, said he was walking in East Harlem when he was assaulted by more than a dozen teens on bicycles, reported NBC News (9.23.13). If what was reportedly said was said, this would be considered a hate crime, said David Perecman, founder of The Perecman Firm, one of New York's civil rights violation law firms.
Singh said the teens shouted slurs when confronting and attacking him, said NBC News.
Singh, who is a Sikh, said he "heard 'Get Osama' and then 'terrorists.'" Then he felt someone "moving past" him, ripping at his beard and hitting him in the face," reported NBC News. The attack continued even after Singh tried to run away. He believes he could have died if others hadn't intervened to stop the attack. Singh was left with a fractured jaw
"It was a bias-related event," said Singh, according to NBC News.
"This is a sad reminder of the persistence of prejudice," said Perecman.
According to the Federal Bureau of Investigation (FBI), there were 1,480 victims of racially motivated hate crimes in 2011, which accounted for less than 20 percent of total hate crimes. The FBI was not formally tracking hate crimes against Sikhs at the time of this last hate-crime statistics report. Specific hate-crime statistics for this community, however, will start being tracked by 2015.
The NBC News article cited is "Sikh Columbia Professor Attacked by Teens in Possible Hate Crime: Officials."
Individuals who believe they have been victims of a New York civil rights violation including hate crimes can contact The Perecman Firm at 212-977-7033.
About David Perecman and The Perecman Firm, PLLC:
For the past 30 years, the New York civil rights violation, medical malpractice, construction accident, and New York personal injury lawyers at The Perecman Firm, PLLC have handled all types of civil rights violation cases in New York including religious discrimination in the workplace and hate crimes. David Perecman, founder of the Firm, has been recognized for his achievements as an Honoree in the National Law Journal's Hall of Fame, in New York Magazine's "The Best Lawyers in America" and The New York Times Magazine "New York Super Lawyers, Metro Edition" for the years 2007-2010. The prestigious U.S. News & World Report ranks The Perecman Firm among the top 20 personal injury firms in New York City for 2011-2012 and 2012-2013.
The Firm has recovered millions of dollars for its clients. Among the more recent victories, Mr. Perecman won a $15 million verdict** for a construction accident (Index 112370/03) Supreme Court, New York County, a $5.35 million dollar verdict*** for an automobile accident (Index 2749/04) Supreme Court, Kings County, and a $40 million dollar structured settlement for medical malpractice (Index 2146/03)****Supreme Court, Kings County.
The Perecman Firm serves Manhattan, Bronx, Brooklyn, Queens, Staten Island, Long Island, Westchester, Upstate NY, Morris County, and Rockland County.
**later settled while on appeal for $7.940 million
*** later settled for $3.5 million
**** total potential payout
"Lawyer Advertising"+
"Prior results do not guarantee a similar outcome."