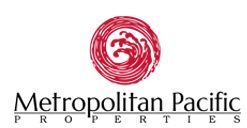 No commercial property owner needs to leave money on the table in 2014. With the right property management team behind you, you can benefit from both cost savings and increased revenues.
Astoria, NY (PRWEB) December 26, 2013
Long recognized for their expertise in driving out profit losses and cost inefficiencies for commercial property owners, real estate management company Metropolitan Pacific Properties is now sharing three ways commercial building owners can obtain better, more effective property management services in 2014.
Assess All Commercial Leases
First, it is imperative that the managing agent studies all of the commercial leases they are overseeing carefully and critically. This year, for example, NY property management company Metropolitan started managing a two story building in Manhattan currently being leased to a restaurant owner. When the Owners of the building first contacted them in December of 2012, the building was in very poor financial health. Owners complained about the prior agent not acting with the Owner's best interest in mind.
As soon as the contract was signed, Metropolitan's seasoned managing agent immediately started researching the Owner's lease agreement with the restaurant. He noticed that the lease was only for the use of the 2 floors of the restaurant, yet the restaurant had become well-known for having a nice rooftop terrace area with additional seating that it uses in warmer months. "This rooftop was not included in the lease. The prior agent never mentioned this to the owners and the restaurant owner continued making profits off of the rooftop. When Metropolitan stepped in, we aggressively identified cost savings opportunities and ways to generate new income," says CEO Steve Osman. With assistance from the Manhattan building's law firm, Metropolitan was able to negotiate an additional $25k per year from the restaurant for the use of the building's rooftop.
Limit Building Supplies And Equipment Spending For Superintendents
Second, it is a common practice to give a building's Superintendent a spending limit on building supplies and equipment. Property managers at Metropolitan say that Superintendents often have permission to spend anywhere from $1,000 up to $5000 without Board approval. "Overspending is very common. Even small purchases can add up, especially if your Super is paying top dollar for things like garbage bags, soap, and light bulbs. Your managing agent should be overseeing all of the building's purchases and assuring that your building is being provided with the very best prices from their vendors," says executive Brandon Osman.
Metropolitan Pacific Properties has a vast vendor list and special industry pricing information available so that they know what a price of an item should be with great accuracy. "We go further than looking at supplies. Saving money on insurance and energy are priorities that we carefully oversee and negotiate, leading to huge savings for our properties," added Mr. Osman. "Client's should not pay a penny more than is necessary."
Keep Energy Costs Accurate And Under Control
Energy (specifically oil) is a huge line item on a real estate property's budget, which is why it is critical for property managers to carefully oversee energy suppliers. A building's Super along with the managing agent should be working hand-in-hand to ensure that their building is not getting taken advantage of. Unfortunately there are corrupt oil companies in the industry who mischarge or overcharge. Property management companies such as Metropolitan say that the Super should be reading the oil Petrometer directly before and after each delivery to see exactly how much product was delivered. Records should be kept and bills carefully reviewed.
"Companies who scrutinize bills and closely manage suppliers come out ahead," say executives at Metropolitan. "We take things one step further by employing in house CPAs who comb through all aspects of our clients' accounts. Details matter when money is on the line."
New York commercial property owners looking to save money in 2014 can reach Metropolitan Pacific Properties by calling (718) 626-4400 or visiting metpacproperties(dot)com.
About Metropolitan Pacific Properties:
Metropolitan Pacific Properties is a top rated New York property management company that has been in business for 20 years managing properties of all sizes (from 50-1,000+ units). Property managers have over 30+ years of experience managing commercial, industrial, institutional, and residential and government properties. Metropolitan is recognized for its unique ability to save clients money while generating new income streams for property owners.