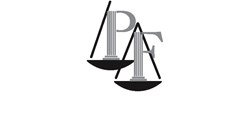 Medical debt following an accident is a cause of financial struggle for many people.
New York, NY (PRWEB) October 09, 2013
Carpenter Eugene Rakow, 58, was working on a neighbor's decking when he shot himself with a nail gun. The spike punctured his chest wall and missed his coronary artery by just 2mm, reported Fox News (10.3.13). Attorney at Law David Perecman can empathize with Rakow's need for help paying the bills. The self-employed worker underwent open-heart surgery to remove the nail, but did not have health insurance.
Rakow's daughter set up a Paypal account for donations to pay the medical bills, said Fox News.
"Medical debt following an accident is a cause of financial struggle for many people I've worked with on cases ranging from personal injury and auto accidents to workers' compensation," said Perecman.
According to CNBC (6.25.13), medical bills are the number one cause of bankruptcy filings in the U.S.
Employees who are covered by workers' compensation may have their doctor and hospital bills covered by workers' compensation. Workers not covered may include independent contractors or the self-employed. For those not covered by workers' comp, a lawsuit against negligent parties may provide the medical coverage an injured worker needs to pay the bills. A personal injury claim may also result in the compensation a worker needs to cover the medical expenses, lost wages, and other damages suffered in a workplace injury.
"Businesses or people found to be liable for causing the plaintiff's injuries will typically need to pay for the injured party's medical expenses," said Perecman.
For more than 30 years, the construction accident attorneys at The Perecman Firm in New York have aggressively helped injured workers and-or their families obtain compensation following construction accidents in New York. Contact The Perecman Firm at 212-977-7033.
The Fox News article cited is "Minn. man shoots self in heart with nail gun -- and lives."
About David Perecman and The Perecman Firm, PLLC:
For the past 30 years, the New York construction accident, medical malpractice, auto accident, personal injury, and civil rights violation lawyers at The Perecman Firm, PLLC have handled all types of New York construction accident cases, including ladder and scaffold collapse accidents. David Perecman, founder of the Firm, has been recognized for his achievements as an Honoree in the National Law Journal's Hall of Fame, in New York Magazine's "The Best Lawyers in America" and The New York Times Magazine "New York Super Lawyers, Metro Edition" for the years 2007-2010. The prestigious U.S. News & World Report ranks The Perecman Firm among the top 20 personal injury firms in New York City for 2011-2012 and 2012-2013.
The Firm has recovered millions of dollars for its clients. Among the more recent victories, Mr. Perecman won a $15 million verdict** for a construction accident (Index 112370/03) Supreme Court, New York County, a $5.35 million dollar verdict*** for an automobile accident (Index 2749/04) Supreme Court, Kings County, and a $40 million dollar structured settlement for medical malpractice (Index 2146/03)****Supreme Court, Kings County.
The Perecman Firm serves Manhattan, Bronx, Brooklyn, Queens, Staten Island, Long Island, Westchester, Upstate NY, Morris County, and Rockland County.
**later settled while on appeal for $7.940 million
*** later settled for $3.5 million
**** total potential payout
"Lawyer Advertising"+
"Prior results do not guarantee a similar outcome."