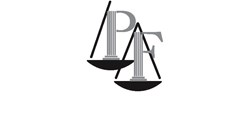 Crane accidents don't only put construction workers at risk.
New York, New York (PRWEB) October 15, 2013
A crane hoisting a 13,500-pound concrete counterweight malfunctioned in Midtown Manhattan, reported The New York Times (10.7.13). The problem occurred at One57, the same building that was the scene of the Hurricane Sandy crane accident. The breakdown reminded many people of the dangers involved with heavy construction equipment, said David Perecman, founder of the The Perecman Firm, a New York construction accident law firm with offices on 57th Street in Manhattan.
"You don't have to be a construction worker to be hurt by a crane. Crane accidents don't only put construction workers at risk," said Perecman.
The load was left hanging for several hours approximately 30 stories above West 57th Street, between Avenue of the Americas and Seventh Avenue, after the crane stalled. Authorities closed a one-block stretch to vehicular traffic while the problem was being rectified, according to The New York Times.
Workers succeeded in lowering the load to the ground manually, The New York Times reported.
During Hurricane Sandy an 80-mile-per-hour gust of wind almost sent a crane's boom plunging down from One57 to the city streets below. After the storm, a new crane was erected so work could continue on the building, The New York Times said.
"First and foremost, we're glad the incident was resolved and no one was injured," said Perecman.
The New York Times article cited is "57th Street Reopened After Crane Malfunction in Midtown."
For more than 30 years, the construction accident attorneys at The Perecman Firm in New York have aggressively helped victims of crane accidents obtain compensation for their injuries. If you have been injured or lost a loved one in a crane accident or other serious accident in New York, contact The Perecman Firm at 212-977-7033.
About David Perecman and The Perecman Firm, PLLC:
For the past 30 years, the New York construction accident, medical malpractice, auto accident, personal injury, and civil rights violation lawyers at The Perecman Firm, PLLC have handled all types of New York construction accident cases, including scaffold and crane collapses. David Perecman, founder of the Firm, has been recognized for his achievements as an Honoree in the National Law Journal's Hall of Fame, in New York Magazine's "The Best Lawyers in America" and The New York Times Magazine "New York Super Lawyers, Metro Edition" for the years 2007-2010. The prestigious U.S. News & World Report ranks The Perecman Firm among the top 20 personal injury firms in New York City for 2011-2012 and 2012-2013.
The Firm has recovered millions of dollars for its clients. Among the more recent victories, Mr. Perecman won a $15 million verdict** for a construction accident (Index 112370/03) Supreme Court, New York County, a $5.35 million dollar verdict*** for an automobile accident (Index 2749/04) Supreme Court, Kings County, and a $40 million dollar structured settlement for medical malpractice (Index 2146/03)****Supreme Court, Kings County.
The Perecman Firm serves Manhattan, Bronx, Brooklyn, Queens, Staten Island, Long Island, Westchester, Upstate NY, Morris County, and Rockland County.
**later settled while on appeal for $7.940 million
*** later settled for $3.5 million
**** total potential payout
"Lawyer Advertising"+
"Prior results do not guarantee a similar outcome."