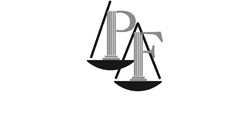 Fall-related injuries and deaths are almost entirely preventable.
New York, New York (PRWEB) November 19, 2013
Construction accident lawyer David Perecman urges workers to be careful when working on elevated work platforms like scaffolds. Work at elevation always exposes workers to the hazard of a deadly fall. Just last week, a worker died after falling from scaffolding, reported Fox News (11.16.13).
It is believed that Jamie Sillart, 56, slipped and fell from the scaffolding while he was working on the sixth floor of a New York University owned building in Greenwich Village, said Fox News.
"Fall-related injuries and deaths are almost entirely preventable," said Perecman. "Sadly, many falls happen on job sites each year."
According to the Occupational Safety and Health Administration (OSHA), fall-related injuries and fatalities happen more often in construction than in any other industry. Falls are the top cause of death in construction. In 2010, 774 construction workers died on the job, with 264 of those fatalities resulting from falls.
David Perecman, founder of The Perecman Firm, offered some basic fall prevention tips.
"Following the relatively simple steps of 'plan, provide, and train' can stop fatal falls in construction," said Perecman.

Employers and workers must plan projects together to ensure that the job at heights is done safely.
Employers must provide adequate safety equipment for working at heights, and workers must use that equipment.
Workers need to be trained to use the right equipment for the job. They must also be trained in hazard recognition and in the care and safe use ladders, scaffolds, and other equipment.
"When scaffolding is being used on a construction site, it must be safety first," said Perecman. "Falls can be prevented and lives can be saved when workers and employers are aware of the hazards of falls from scaffolds, ladders, and roofs."
New York Labor Law section 240, also known as the "scaffold law," protects workers that have been injured on or by a scaffold. The law favors the injured worker in scaffolding accidents, placing the majority of the liability for safely erecting, maintaining, and using scaffolding on those in charge of the construction site.
New York construction accident lawyers at The Perecman Firm have helped many individuals obtain compensation following construction accidents, including construction workers who have been injured after falling from scaffolding in New York. Contact The Perecman Firm at 212-977-7033.
The Fox News story cited is "Worker dies after falling from NYU building."
About David Perecman and The Perecman Firm, PLLC:
For the past 30 years, the New York construction accident, medical malpractice, auto accident, personal injury, and civil rights violation lawyers at The Perecman Firm, PLLC have handled all types of New York construction accident cases, including crane and scaffold accidents. David Perecman, founder of the Firm, has been recognized for his achievements as an Honoree in the National Law Journal's Hall of Fame, in New York Magazine's "The Best Lawyers in America" and The New York Times Magazine "New York Super Lawyers, Metro Edition" for the years 2007-2010. The prestigious U.S. News & World Report ranks The Perecman Firm among the top 20 personal injury firms in New York City for 2011-2012 and 2012-2013.
The Firm has recovered millions of dollars for its clients. Among the more recent victories, Mr. Perecman won a $15 million verdict** for a construction accident (Index 112370/03) Supreme Court, New York County, a $5.35 million dollar verdict*** for an automobile accident (Index 2749/04) Supreme Court, Kings County, and a $40 million dollar structured settlement for medical malpractice (Index 2146/03)****Supreme Court, Kings County.
The Perecman Firm serves Manhattan, Bronx, Brooklyn, Queens, Staten Island, Long Island, Westchester, Upstate NY, Morris County, and Rockland County.
**later settled while on appeal for $7.940 million
*** later settled for $3.5 million
**** total potential payout
"Lawyer Advertising"+
"Prior results do not guarantee a similar outcome."