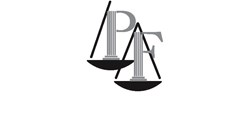 The dangers of cranes are well known. This is why specific regulations and safety procedures must be followed when a crane is operated.
New York, New York (PRWEB) December 24, 2013
A construction crane and the truck it was attached to tipped over in Mineola, Long Island. The crane accident occurred at the site where an annex to Winthrop Hospital is being built, said Fox News (12.19.13). The crane accident resulted in one non life-threatening injury, and for that we're thankful. That is not the case with many crane accidents, said David Perecman, founder of The Perecman Firm, one of New York's construction accident law firms.
"When a crane accident happens, workers are in immediate danger of being injured or killed, along with the crane operator," said Perecman. "Being a crane operator can be a very dangerous job."
The crane operator suffered minor injuries, said Fox News. These injuries would likely have been more serious if he had not jumped out of the cab before the crane fell. The cause of the crane accident is under investigation.
A number of different factors can cause crane accident injuries. These include falls, dropped loads, high winds, tip-overs, boom collapse, rigging failures, defective cranes, lifting device failures, and crane contact with power lines.
"The dangers of cranes are well known. This is why specific regulations and safety procedures must be followed when a crane is operated," said Perecman. "Cranes are not supposed to fall down."
Supervisors and contractors have the responsibility to ensure that workers are adequately trained in the use of jobsite machinery and that work is conducted in a safe manner. Then, for cranes to function properly, regular maintenance and proper storage is needed. If jobs and/or responsibilities are neglected and a crane accident happens, the victims may be able to recover compensation for their medical expenses, lost wages, pain and suffering and more.
From the Fox News photo, the crane involved in the accident appeared to be a five axle "All Terrain" crane.
The Fox News article cited is "Crane collapse at hospital construction site."
For more than 30 years, the construction accident attorneys at The Perecman Firm in New York have aggressively helped victims of crane accidents obtain compensation for their injuries. If you have been injured or lost a loved one in a crane accident or other serious accident in New York, contact The Perecman Firm at 212-977-7033.
About David Perecman and The Perecman Firm, PLLC:
For the past 30 years, the New York construction accident, medical malpractice, auto accident, personal injury, and civil rights violation lawyers at The Perecman Firm, PLLC have handled all types of New York construction accident cases, including building and crane collapses. David Perecman, founder of the Firm, has been recognized for his achievements as an Honoree in the National Law Journal's Hall of Fame, in New York Magazine's "The Best Lawyers in America" and The New York Times Magazine "New York Super Lawyers, Metro Edition" for the years 2007-2010. The prestigious U.S. News & World Report ranks The Perecman Firm among the top 20 personal injury firms in New York City for 2011-2012 and 2012-2013.
The Firm has recovered millions of dollars for its clients. Among the more recent victories, Mr. Perecman won a $15 million verdict** for a construction accident (Index 112370/03) Supreme Court, New York County, a $5.35 million dollar verdict*** for an automobile accident (Index 2749/04) Supreme Court, Kings County, and a $40 million dollar structured settlement for medical malpractice (Index 2146/03)****Supreme Court, Kings County.
The Perecman Firm serves Manhattan, Bronx, Brooklyn, Queens, Staten Island, Long Island, Westchester, Upstate NY, Morris County, and Rockland County.
**later settled while on appeal for $7.940 million
*** later settled for $3.5 million
**** total potential payout
"Lawyer Advertising"+
"Prior results do not guarantee a similar outcome."