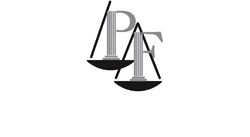 Reducing the number of construction-related deaths and injuries is the most compelling reason for keeping the law.
New York, New York (PRWEB) December 26, 2013
New York construction accident lawyer David Perecman disagrees with those campaigning against the Scaffold Law, including contractors, property owners and insurers. This law was intended to safeguard construction workers.
Perecman joins a counter-lobby of unions, workers' advocates and trial lawyers. He argues that the law is essential to ensuring the safety of workers.
"Reducing the number of construction-related deaths and injuries is the most compelling reason for keeping the law, said Perecman.
Both sides of the debate were presented in a recent article in The New York Times (12.17.13).
New York Labor Law section 240, also known as the "scaffold law," requires employers on building sites to ensure the safety of workers working at heights. The law imposes absolute liability on the contractors or property owners who neglect to provide adequate safety devices and/or measures to protect a worker from "gravity-related" injuries. If a worker is injured in a fall from an unsafe ladder or scaffold, or if an injury occurs due to a falling object, he or she has the ability to sue property owners and contractors directly for liability, which can include compensation for medical expenses, lost wages, punitive damages and/or pain and suffering.
"The Scaffold Law was designed to protect construction workers from the extraordinary dangers they face while working on and around scaffolds and other elevations," said Perecman. "The law holds developers and contractors accountable for keeping job sites safe."
Those seeking to change the law want to pressure local and regional politicians to modify the law in order to reduce the potential liability for property owners and contractors and allow for lower insurance premiums for the insurance obtained as protection in the event of a construction accident, said The New York Times. Supporters of the law argue that the amendment would reduce the incentive for the property owner and contractors to take necessary safety precautions.
"Fall-related injuries and deaths are almost entirely preventable and, sadly, many falls happen on job sites each year," said Perecman. "Safety should never be sacrificed for profit."
According to the Occupational Safety and Health Administration (OSHA), fall-related injuries and fatalities happen more often in construction than in any other industry. Falls are the top cause of death in construction. In 2010, 774 construction workers died on the job, with 264 of those fatalities resulting from falls.
The Scaffold Law has been in effect since 1885.
New York construction accident lawyers at The Perecman Firm have helped many individuals obtain compensation following construction accidents, including construction workers who have been injured after falling from scaffolding in New York. Contact The Perecman Firm at 212-977-7033.
The New York Times story cited is "Contractors and Workers at Odds Over Scaffold Law."
About David Perecman and The Perecman Firm, PLLC:
For the past 30 years, the New York construction accident, medical malpractice, auto accident, personal injury, and civil rights violation lawyers at The Perecman Firm, PLLC have handled all types of New York construction accident cases, including crane and scaffold accidents. David Perecman, founder of the Firm, has been recognized for his achievements as an Honoree in the National Law Journal's Hall of Fame, in New York Magazine's "The Best Lawyers in America" and The New York Times Magazine "New York Super Lawyers, Metro Edition" for the years 2007-2010. The prestigious U.S. News & World Report ranks The Perecman Firm among the top 20 personal injury firms in New York City for 2011-2012 and 2012-2013.
The Firm has recovered millions of dollars for its clients. Among the more recent victories, Mr. Perecman won a $15 million verdict** for a construction accident (Index 112370/03) Supreme Court, New York County, a $5.35 million dollar verdict*** for an automobile accident (Index 2749/04) Supreme Court, Kings County, and a $40 million dollar structured settlement for medical malpractice (Index 2146/03)****Supreme Court, Kings County.
The Perecman Firm serves Manhattan, Bronx, Brooklyn, Queens, Staten Island, Long Island, Westchester, Upstate NY, Morris County, and Rockland County.
**later settled while on appeal for $7.940 million
*** later settled for $3.5 million
**** total potential payout
"Lawyer Advertising"+
"Prior results do not guarantee a similar outcome."