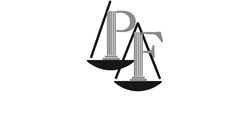 Only by working carefully, can construction workers take the time they need to think about potential hazards and work to avoid them.
New York, New York (PRWEB) February 11, 2014
The winter Olympics started in the Russian city of Sochi. However, reports indicated that much of the construction planned for the Games remained unfinished just days before the Games started. As reported by [The New York Times (2.3.14), there were unfinished hotels, stores and malls. Attorney at Law David Perecman hopes everything was done to build them correctly.
"If corners are cut to meet construction deadlines, this can cause serious consequences. Only by working carefully, can construction workers take the time they need to think about potential hazards and work to avoid them," said Perecman, founder of The Perecman Firm.
In the week before the opening ceremony, construction workers were a common sight around Sochi, according to The New York Times. There were men on a ladders, fixing things, as well as workers with backhoes, shovels and hand drills.
The New York Times reported the ambience as "less celebratory than anxious" as the city worked hard to get ready for the influx of visitors.
Construction sites are among the most dangerous places for workers. Taking shortcuts in construction often results in accidents. Lawyers at The Perecman Firm understand that construction workers who rush are more likely to disregard safety rules. It is also commonly known that accidents increase on Fridays, holiday weekends and-or when jobs are behind schedule.
Poor construction can also be dangerous for the people who use the buildings. Quick construction may prohibit building inspectors from doing their jobs properly. When pressed for time, there is a possibility they may rely on spot checks that overlook serious design and construction flaws.
Long-term consequences of rushed construction can include serious injury, high medical bills, loss of income, and long-term pain.
"The importance of safety regarding construction cannot be emphasized enough," Perecman said.
For more than 30 years, the construction accident attorneys at The Perecman Firm in New York have aggressively helped injured workers and-or their families obtain compensation following construction accidents in New York. Contact The Perecman Firm at 212-977-7033.
The New York Times article cited is "First Event of Sochi Olympics: The Hotel Construction Sprint."
About David Perecman and The Perecman Firm, PLLC:
For the past 30 years, the New York construction accident, medical malpractice, auto accident, personal injury, and civil rights violation lawyers at The Perecman Firm, PLLC have handled all types of New York construction accident cases, including ladder and scaffold collapse accidents. David Perecman, founder of the Firm, has been recognized for his achievements as an Honoree in the National Law Journal's Hall of Fame, in New York Magazine's "The Best Lawyers in America" and The New York Times Magazine "New York Super Lawyers, Metro Edition" for the years 2007-2010. The prestigious U.S. News & World Report ranks The Perecman Firm among the top 20 personal injury firms in New York City for 2011-2012 and 2012-2013.
The Firm has recovered millions of dollars for its clients. Among the more recent victories, Mr. Perecman won a $15 million verdict** for a construction accident (Index 112370/03) Supreme Court, New York County, a $5.35 million dollar verdict*** for an automobile accident (Index 2749/04) Supreme Court, Kings County, and a $40 million dollar structured settlement for medical malpractice (Index 2146/03)****Supreme Court, Kings County.
The Perecman Firm serves Manhattan, Bronx, Brooklyn, Queens, Staten Island, Long Island, Westchester, Upstate NY, Morris County, and Rockland County.
**later settled while on appeal for $7.940 million
*** later settled for $3.5 million
**** total potential payout
"Lawyer Advertising"+
"Prior results do not guarantee a similar outcome."