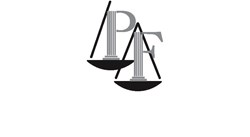 FIFA must send a serious message that putting workers at risk is absolutely unacceptable.
New York, New York (PRWEB) February 19, 2014
Attorney at Law David Perecman commends the organizers of the 2022 World Cup for responding to criticism over the treatment of construction workers on the stadium and other construction projects in Qatar. The Fédération Internationale de Football Association (FIFA) called for improvement to workers' conditions. Perecman also believed the association must do more.
"FIFA must send a serious message that putting workers at risk is absolutely unacceptable," said Perecman.
Human rights organizations, including the Pravasi Nepali Coordination Committee, and labor groups have "raised repeated concerns" about the employment system in Qatar, said [The Guardian(2.15.14).
More than 400 Nepalese migrant workers have died in Qatar while working on construction projects for the World Cup. In addition to the deaths, it is believed that a significant number of workers in in the oil-rich country were injured as a result of unsafe working practices. If conditions do not improve, close to 4,000 deaths could occur by the time the 2022 finals take place, said The Guardian.
The Guardian reported that poor health and safety standards were among the problems for workers in Qatar. Helmets and other safety equipment were alleged to be lacking. A representative of Doha's main hospital claimed that over 1,000 people were admitted to its trauma unit having fallen from heights at work in 2012.
Nepalese workers make up 20% of Qatar's migrant workforce, said The Guardian.
Qatar's World Cup authorities published a 'Workers' Welfare Standards' report in an attempt to protect the rights of the migrant employees and address concerns about the country's employment laws.
According to the BBC (2.11.14), the charter was written to "force employers" to:

Install a telephone hotline for workers to raise grievances and report concerns
Grant workers a minimum of three weeks' paid annual holiday based on a 48-hour week that cannot exceed eight hours per day
Guarantee workers a rest day or compensate them; and create welfare officer posts as well as a forum for grievances to be resolved.
"While soccer is fun and games, construction safety is not. Safety in the workplace is of utmost importance," Perecman said.
For more than 30 years, the construction accident attorneys at The Perecman Firm in New York have aggressively helped injured workers and-or their families obtain compensation following construction accidents in New York. Contact The Perecman Firm at 212-977-7033.
The Guardian article is "Qatar World Cup: 400 Nepalese die on nation's building sites since bid won." The BBC article cited is " Qatar 2022: Plans to protect World Cup workers unveiled." About David Perecman and The Perecman Firm, PLLC:
For the past 30 years, the New York construction accident, medical malpractice, auto accident, personal injury, and civil rights violation lawyers at The Perecman Firm, PLLC have handled all types of New York personal injury accident cases. David Perecman, founder of the Firm, has been recognized for his achievements as an Honoree in the National Law Journal's Hall of Fame, in New York Magazine's "The Best Lawyers in America" and The New York Times Magazine "New York Super Lawyers, Metro Edition" for the years 2007-2010. The prestigious U.S. News & World Report ranks The Perecman Firm among the top 20 personal injury firms in New York City for 2011-2012 and 2012-2013.
The Firm has recovered millions of dollars for its clients. Among the more recent victories, Mr. Perecman won a $15 million verdict** for a construction accident (Index 112370/03) Supreme Court, New York County, a $5.35 million dollar verdict*** for an automobile accident (Index 2749/04) Supreme Court, Kings County, and a $40 million dollar structured settlement for medical malpractice (Index 2146/03)****Supreme Court, Kings County.
The Perecman Firm serves Manhattan, Bronx, Brooklyn, Queens, Staten Island, Long Island, Westchester, Upstate NY, Morris County, and Rockland County.
**later settled while on appeal for $7.940 million
*** later settled for $3.5 million
**** total potential payout
"Lawyer Advertising"+
"Prior results do not guarantee a similar outcome."