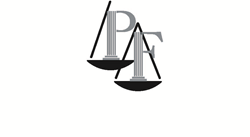 Demolition can even be more dangerous in some ways. It's more unpredictable. Workers face the unknown every time they remove part of a building.
New York, New York (PRWEB) March 05, 2014
Eight workers were seriously hurt in a building collapse in Brooklyn. They people were doing interior demolition work when they fell from the third floor to the first floor of the building, said NY1(2.26.14). David Perecman, founder of The Perecman Firm, understands that demolition work can be as dangerous as construction and many safety precautions need to be taken.
"Demolition can even be more dangerous in some ways," said Perecman. "It's more unpredictable. Workers face the unknown every time they remove part of a building."
Demolition workers often do not know how a building was constructed, so when they remove part of the building they may not know what exactly may happen.
According to NY1, the Department of Buildings issued a stop work order for the building, as well as an order to demolish the building. Area residents believed "for a while now" that the vacant building was dangerous and unstable.
The Occupational Safety and Health Administration (OSHA) warns workers of the following hazards unique to demolition work:
Deviations from the structure's design introduced during construction
Modifications that changed the original design
Materials hidden within structural members
Unknown strengths or weaknesses of the materials
Serious construction injuries can occur during demolition. Source of construction accidents resulting in injuries include falls from heights; entrapment in an imploding structure; being struck, crushed, or buried by falling objects; explosive accidents; exposure to asbestos, silica, lead, other dangerous compounds; and electrical burns.
As with new construction, these and all types of construction accidents can result in serious injury or death. If a New York demolition worker is injured on the job due to an employer's negligence, he or she may have the right to recover damages. The families of construction workers killed on demolition sites may contact a lawyer to file a wrongful death lawsuit.
None of the injuries were life threatening to the workers involved in the construction accident at the three-story building located at 1916 Prospect Place.
"Construction is one of the most deadly industries for workers in New York and the safety of all workers should be a top consideration on any job site," said Perecman, a construction accident lawyer in New York for over 30 years.
For more than 30 years, the construction accident attorneys at The Perecman Firm in New York have aggressively helped injured workers and-or their families obtain compensation following construction accidents in New York. Contact The Perecman Firm at 212-977-7033.
The NY1 story cited is "Eight Injured in Brooklyn Building Collapse."
About David Perecman and The Perecman Firm, PLLC:
For the past 30 years, the New York construction accident, medical malpractice, auto accident, personal injury, and civil rights violation lawyers at The Perecman Firm, PLLC have handled all types of New York construction accident cases, including ladder and scaffold collapse accidents. David Perecman, founder of the Firm, has been recognized for his achievements as an Honoree in the National Law Journal's Hall of Fame, in New York Magazine's "The Best Lawyers in America" and The New York Times Magazine "New York Super Lawyers, Metro Edition" for the years 2007-2010. The prestigious U.S. News & World Report ranks The Perecman Firm among the top 20 personal injury firms in New York City for 2011-2012 and 2012-2013.
The Firm has recovered millions of dollars for its clients. Among the more recent victories, Mr. Perecman won a $15 million verdict** for a construction accident (Index 112370/03) Supreme Court, New York County, a $5.35 million dollar verdict*** for an automobile accident (Index 2749/04) Supreme Court, Kings County, and a $40 million dollar structured settlement for medical malpractice (Index 2146/03)****Supreme Court, Kings County.
The Perecman Firm serves Manhattan, Bronx, Brooklyn, Queens, Staten Island, Long Island, Westchester, Upstate NY, Morris County, and Rockland County.
**later settled while on appeal for $7.940 million
*** later settled for $3.5 million
**** total potential payout
"Lawyer Advertising"+
"Prior results do not guarantee a similar outcome."