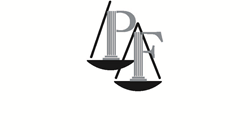 We are very proud of this achievement, especially for what it represents, which is a victory on behalf of an injured client and his family.
New York, New York (PRWEB) December 17, 2014
The New York Law Journal published the "Top Settlements New York 2014" in its December 2014 edition. The Perecman Firm, a New York City law firm, appeared with second largest settlement in New York State. The settlement was the largest construction accident settlement in the state.
The case, Nechifor v RH Atlantic-Pacific LLC (New York Supreme Court, 2012 NY Slip Op 01124), resulted in a large construction accident settlement for a career-ending fall from a scaffold -- $9.9 million.
As summarized in the New York Law Journal, New York's Labor Law 240 helped Nechifor succeed in the lawsuit that followed his life-altering fall in 2009. According to the lawsuit, laborer Gheorghe Nechifor, 45, was working at a construction site when he fell off a scaffold. He plummeted approximately 10 feet and landed on a sidewalk, suffering injuries to his back and foot. Nechifor claimed that he was not provided with a safe way for climbing up and down the scaffold. No attachable ladder was provided so he had to climb the scaffold using its horizontal railings as steps. Snow made his assent and descent even more dangerous.
According to the Labor Law, Nechifor should have been provided proper safety equipment while working on an elevated structure. The defendants also failed to provide or ensure reasonable and adequate protection, as required by Labor Law 241. It was also concluded that the defendants violated Labor Law 200, which defines general workplace-safety requirements. New York's Labor Laws make property owners and contractors liable for the accidents that occur on worksites that they control should workers fail to be provided with proper safety equipment.
"I can't work for more than a half-hour at a time," said Nechifor to the Labor Press. "There's not a single job in the world for me now."
Attorney at Law David Perecman, founder of The Perecman Firm and chair of the New York State Trial Lawyers Association's Labor Law (Construction Accidents) Committee, said, "We are very proud of this achievement, especially for what it represents which is a victory on behalf of an injured client and his family who we helped through a difficult time and who we helped secure a more stable financial future."
The Perecman Firm represents victims of construction accidents, auto accidents, medical malpractice and other types of serious incidents. The firm has obtained over $200 million in verdicts and settlements for those injured as a result of the negligence of others. Contact The Perecman Firm at 212-977-7033.
The top settlement results for 2014 were drawn from data published in Verdict Search, an ALM Publication.
About David Perecman and The Perecman Firm, PLLC:
For the past 30 years, the New York construction accident, medical malpractice, auto accident, personal injury, and civil rights violation lawyers at The Perecman Firm, PLLC have handled all types of personal injury cases. David Perecman, founder of the Firm, has been recognized for his achievements as an Honoree in the National Law Journal's Hall of Fame, in New York Magazine's "The Best Lawyers in America" and The New York Times Magazine "New York Super Lawyers, Metro Edition" for the years 2007-2014. The prestigious U.S. News & World Report ranks The Perecman Firm among the top 20 personal injury firms in New York City for the years 2011-2015.
The Firm has recovered millions of dollars for its clients. Among the more recent victories, Mr. Perecman won a $15 million verdict** for a construction accident (Index 112370/03) Supreme Court, New York County, a $5.35 million dollar verdict*** for an automobile accident (Index 2749/04) Supreme Court, Kings County, and a $40 million dollar structured settlement for medical malpractice (Index 2146/03)****Supreme Court, Kings County.
The Perecman Firm serves Manhattan, Bronx, Brooklyn, Queens, Staten Island, Long Island, Westchester, Upstate NY, Morris County, and Rockland County.
**later settled while on appeal for $7.940 million
*** later settled for $3.5 million
**** total potential payout
"Lawyer Advertising"+
"Prior results do not guarantee a similar outcome."