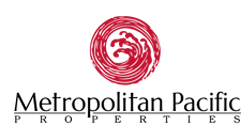 Metropolitan Pacific Properties is recognized for its leadership in technology, staffing, service and results.
Astoria, NY (PRWEB) February 28, 2014
Metropolitan Pacific Properties, the leading property management company in New York, announces new ways that emerging technologies are being used by real estate management companies to improve service and accessibility to clients.
According to property managers, management functions are becoming more efficient and stream-lined due to vast improvements in technologies. Software and Web based tools that help drive service and cost reductions are being integrated into all areas of operations.
Specifically, emerging technologies, such as easy-to-create website template services or property portal websites are starting to become an adopted part of building culture in many properties all over NYC. Property "web portals" are excellent ways for buildings to:

increase marketability
improve the customer interface and communication between the Board of Directors, Management, and Residents, using user-friendly applications that are current with the times
keep the property abreast of all changing situations and providing useful, easy-to-access information to residents and prospects
provide 24/7 customer service and property information accessible from any computer
present residents with a simplified means of paying rent, maintenance, or common charges that will stabilize the cash-flow and minimize arrears
According to CEO Steve Osman, property managers have to be up-to-date with these technologies because the market is increasingly expecting "web-based communication tools, payment portals and 24/7 access to property information." The company says that property management companies in NYC that embrace and adapt to changing customer expectations are more likely to succeed.
Technology can directly impact financial results too. "An advantage in technology and systems can be the difference between a property generating a positive cash flow or experiencing financial challenges," adds Mr. Osman. Metropolitan's focus on using technology backed by highly trained staff, such as in-house CPAs has helped them differentiate and stay relevant for over twenty years. Continually striving to be at the forefront of the industry, Metropolitan has in-house IT person to help their managers fully adopt and implement these new technology systems. The company believes this will become common practice in the industry in the future.
Metropolitan Pacific Properties advises to 'build human capital, not just systems.' "We want to increase the size of the pie. The goal is to expand resources and service. Technology alone is not a substitute for the human element in our industry." The best NYC property management companies train their personnel in emerging technologies areas while focusing on building strong relationships with clients."
To find out more information about Metropolitan Pacific Properties, visit: http://www.metpacproperties.com or call (718) 626-4400. The company's property management blog is an additional resource for clients and can be found at: http://blog.metpacproperties.com/.
About Metropolitan Pacific Properties
Metropolitan Pacific Properties is a full-service, family-owned business who caters to Co-operatives (Co-ops), Condominium Associations and Homeowner Associations (HOAs). They have managed properties of all sizes including buildings with 50-1000+ units for over 20 years. The property management team has more than 30 years of experience as Board Members in the property management industry, including Missions to the UN and Consulates to the UN. The company is unique among property management companies, recognized for its leadership in technology, staffing, service and results.