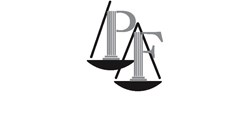 There is really no excuse for hospitals failing to take all reasonable precautions necessary to protect their patients.
New York, New York (PRWEB) September 12, 2013
Thirteen people in Massachusetts and New Hampshire may have been exposed to the rare and fatal brain condition called Creutzfeldt-Jakob Disease (CJD) through potentially contaminated hospital equipment, said CNN(9.5.13).  The condition has no treatment and is typically fatal.  Lawyer David Perecman, founder of The Perecman Firm, understands that the wait for more information will have a significant impact on patient anxiety.
All the potentially affected patients were notified of the risk, reported CNN. The patients who may have been affected recently underwent either neurosurgery or spinal surgery. Potentially infected surgical equipment that was improperly sterilized is thought to be the cause of exposure.
The specialized medical equipment, which was carefully tracked, had originally been used to operate on a now-deceased patient who was suspected of having Creutzfeldt-Jakob disease. Normal sterilization procedures, like heat, don't get rid of the disease proteins called prions. 
In the past five years, the United States reported between 279 and 352 cases annually, according to the Centers for Disease Control and Prevention ([CDC). A brain biopsy or an autopsy are the only ways to confirm the illness.
The incident is still under investigation.
Hospitals and other medical facilities are expected to take certain measures to protect patients from contracting infections and contagious illnesses whenever possible.  Failure to provide a sterile environment, follow sanitation protocols, and other health measures that lead to serious illness and/or health complications could be grounds for a medical malpractice case.
 "There is really no excuse for hospitals failing to take all reasonable precautions necessary to protect their patients," added New York personal injury lawyer Perecman. 
The CDC recommends the use of a caustic chemical like sodium hydroxide to disinfect equipment that may have come in contact with infectious tissues.
Compensation in malpractice cases can include coverage of medical bills and lost wages, as well as damages for pain and suffering.  Damages can also be paid for future losses such as future medical expenses and wages.
If a person acquires an infection while in a hospital or other health care facility, a medical malpractice attorney may be able to investigate whether or not there is a claim against the health care provider. 
Lawyers at The Perecman Firm can provide knowledgeable, aggressive representation for victims of medical malpractice in New York. Contact The Perecman Firm at 212-977-7033.
The CNN article cited is "Fatal brain disease potentially affects five people in Massachusetts."
About David Perecman and The Perecman Firm, PLLC:
For the past 30 years, the New York construction accident, medical malpractice, auto accident, and civil rights violation lawyers at The Perecman Firm, PLLC have handled all types of New York medical malpractice cases. David Perecman, founder of the Firm, has been recognized for his achievements as an Honoree in the National Law Journal's Hall of Fame, in New York Magazine's "The Best Lawyers in America" and The New York Times Magazine "New York Super Lawyers, Metro Edition" for the years 2007-2010.  The prestigious U.S. News & World Report ranks The Perecman Firm among the top 20 personal injury firms in New York City for 2011-2012 and 2012-2013.
The Firm has recovered millions of dollars for its clients. Among the more recent victories, Mr. Perecman won a $15 million verdict** for a construction accident (Index 112370/03) Supreme Court, New York County, a $5.35 million dollar verdict*** for an automobile accident (Index 2749/04) Supreme Court, Kings County, and a $40 million dollar structured settlement for medical malpractice (Index 2146/03)****Supreme Court, Kings County.
The Perecman Firm serves Manhattan, Bronx, Brooklyn, Queens, Staten Island, Long Island, Westchester, Upstate NY, Morris County, and Rockland County.
**later settled while on appeal for $7.940 million
*** later settled for $3.5 million
**** total potential payout
"Lawyer Advertising"+
"Prior results do not guarantee a similar outcome."