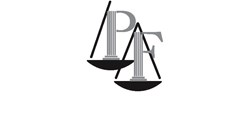 There is really no excuse for a doctor failing to take all reasonable precautions necessary to protect a patient.
New York, New York (PRWEB) January 09, 2014
A baby girl died after her skull and spine were allegedly crushed during a forceps delivery. Baby Olivia Marie Coats suffered head trauma at The Medical Center of Southeast Texas and died five days later, ABC News reported. Lawyer David Perecman, founder of The Perecman Firm, understands that forceps are considered safe when appropriately used, but if a physician acts negligently, an otherwise healthy infant can be seriously harmed.
"All birth injuries are not preventable. However, if a doctor or other medical professional is negligent and makes a medical error during a delivery that results in serious injury or death to the mother or infant, than that person may be held responsible for medical malpractice," said Perecman.
In the ABC News article (1.3.13), Angie Coats said she repeatedly asked her obstetrician to perform a cesarean due to her small 4-foot-11 body and the baby's large size, but the doctor refused, reportedly saying that a C-section would leave a scar.
After a number of hours passed, the doctor allegedly used small forceps to try to pull the baby out, reported ABC News. Angie Coats alleged that the doctor was not gentle in his attempt to get the baby out. Eventually Olivia's parents "heard a pop, like clay cracking in pottery and heard her skull crush."
An emergency C-section was performed, but the baby "suffered numerous fractures and was unable to breathe," ABC News said. The incident is still being investigated.
Lawyers at The Perecman Firm understand that if a doctor does not follow the proper standard of medical care when using forceps during a birth, an infant may suffer an injury, resulting in nerve damage, brain damage, skull fractures, cerebral palsy or, even, death.
"There is really no excuse for a doctor failing to take all reasonable precautions necessary to protect a patient," said Perecman.
A parent or parents of a child injured during birth should contact an experienced medical malpractice lawyer. Lawyers at The Perecman Firm can provide knowledgeable, aggressive representation for victims of medical malpractice in New York. Contact The Perecman Firm at 212-977-7033.
The ABC News article cited is "Forceps Delivery Crushed Baby's Skull, Caused Death, Family Alleges."
About David Perecman and The Perecman Firm, PLLC:
For the past 30 years, the New York construction accident, medical malpractice, auto accident, and civil rights violation lawyers at The Perecman Firm, PLLC have handled all types of New York medical malpractice cases. David Perecman, founder of the Firm, has been recognized for his achievements as an Honoree in the National Law Journal's Hall of Fame, in New York Magazine's "The Best Lawyers in America" and The New York Times Magazine "New York Super Lawyers, Metro Edition" for the years 2007-2010. The prestigious U.S. News & World Report ranks The Perecman Firm among the top 20 personal injury firms in New York City for 2011-2012 and 2012-2013.
The Firm has recovered millions of dollars for its clients. Among the more recent victories, Mr. Perecman won a $15 million verdict** for a construction accident (Index 112370/03) Supreme Court, New York County, a $5.35 million dollar verdict*** for an automobile accident (Index 2749/04) Supreme Court, Kings County, and a $40 million dollar structured settlement for medical malpractice (Index 2146/03)****Supreme Court, Kings County.
The Perecman Firm serves Manhattan, Bronx, Brooklyn, Queens, Staten Island, Long Island, Westchester, Upstate NY, Morris County, and Rockland County.
**later settled while on appeal for $7.940 million
*** later settled for $3.5 million
**** total potential payout
"Lawyer Advertising"+
"Prior results do not guarantee a similar outcome."