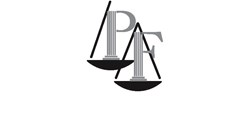 Using a cell phone while driving is negligent behavior.
New York, New York (PRWEB) August 07, 2013
An 8-month-old baby died after a bus jumped a curb and struck a lamppost, knocking it onto her carriage. The bus also hit a parked car, which then hit several other parked cars, including one with four passengers, who were injured. The bus driver was allegedly using a cellphone while driving, said CBS News (7.30.13). Police are looking into negligence on the part of the driver, said auto accident lawyer David Perecman, founder of The Perecman Firm.
The baby was taken to a local hospital where she died of "massive head injuries," said CBS News.
Authorities were unsure if the driver was texting or talking on his phone at the time of the accident, according to CBS News.
Nine people or more across the U.S. die each day in vehicular accident blamed on distracted drivers, said the Centers for Disease Control and Prevention. Despite this fact, adult drivers continue to talk on their cellphones and text. One 2011 study revealed 69% of drivers ages 18 to 64 admitted talking on their phones while driving within the 30 days before the survey was taken. Additionally, 31% reported they had read or sent a text message or email while driving during that same time period.
"If a loved one is lost due to the fault or negligence of another individual, close family members may have grounds for a wrongful death claim," said Perecman. "Using a cell phone while driving is negligent behavior."
The auto accident attorneys at The Perecman Firm in New York have helped many people, and/or their next of kin, obtain the compensation they deserve following bus and auto accidents in New York. Contact The Perecman Firm at 212-977-7033.
The CBS News story cited is "Bus Driver Charged In Crash That Killed 8-Month-Old Baby In West New York".
About David Perecman and The Perecman Firm, PLLC:
For the past 30 years, the New York personal injury, medical malpractice, construction accident, and auto accident lawyers at The Perecman Firm, PLLC have handled all types of cases of vehicular accidents in New York. David Perecman, founder of the Firm, has been recognized for his achievements as an Honoree in the National Law Journal's Hall of Fame, in New York Magazine's "The Best Lawyers in America" and The New York Times Magazine "New York Super Lawyers, Metro Edition" for the years 2007-2010. The prestigious U.S. News & World Report ranks The Perecman Firm among the top 20 personal injury firms in New York City for 2011-2012 and 2012-2013.
The Firm has recovered millions of dollars for its clients. Among the more recent victories, Mr. Perecman won a $15 million verdict** for a construction accident (Index 112370/03) Supreme Court, New York County, a $5.35 million dollar verdict*** for an automobile accident (Index 2749/04) Supreme Court, Kings County, and a $40 million dollar structured settlement for medical malpractice (Index 2146/03)****Supreme Court, Kings County.
The Perecman Firm serves Manhattan, Bronx, Brooklyn, Queens, Staten Island, Long Island, Westchester, Upstate NY, Morris County, and Rockland County.
**later settled while on appeal for $7.940 million
*** later settled for $3.5 million
**** total potential payout
"Lawyer Advertising"+
"Prior results do not guarantee a similar outcome."