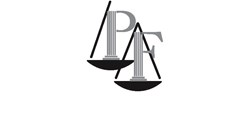 Most often, amputation leads to permanent disability and high costs for both rehabilitation and medical care.
New York, NY (PRWEB) August 28, 2013
Faysal Himon, the New York taxi driver who jumped a curb in Midtown and left a British tourist with part of her leg amputated launched a charity fund for the victim with the New York State Federation of Taxi Drivers. So far, it has raised $3,000 for Sian Green, reported The New York Times (8.24.13). New York personal injury lawyer David Perecman understands that this amount would not be anywhere near enough to compensate for the damage caused by the accident.
"Most often, amputation leads to permanent disability and high costs for both rehabilitation and medical care. There may be the need for a number of surgeries and the fitting of prosthetic limbs, as well as emotional and psychological trauma," said Perecman.
Green, 23, lost a leg when she was struck by Himon's taxi at Rockefeller Center. Himon denied the accident was his fault. He said he was "very sorry" about what happened, and blamed a bicyclist, reported The New York Times. The crash is under investigation by prosecutors and the police.
A victim of an auto accident may improve his or her chances of getting fair compensation from the person who caused the accident with the help of an experienced personal injury attorney. An experienced attorney will know how to effectively fight for a victim's rights. The Perecman Firm lawyers can provide comprehensive accident investigation and reconstruction. They accomplish by recruiting highly qualified specialists in the fields of accident reconstruction and forensics.
The personal injury accident attorneys at The Perecman Firm in New York have helped many people obtain the compensation they deserve following vehicular accidents in New York. Contact The Perecman Firm at 212-977-7033.
The New York Times article cited is "Cabby Who Hit British Tourist Says It Wasn't His Fault."
About David Perecman and The Perecman Firm, PLLC:
For the past 30 years, the New York personal injury, medical malpractice, construction accident, and auto accident lawyers at The Perecman Firm, PLLC have handled all types of cases of vehicular accidents in New York, including taxi, bus and auto accidents. David Perecman, founder of the Firm, has been recognized for his achievements as an Honoree in the National Law Journal's Hall of Fame, in New York Magazine's "The Best Lawyers in America" and The New York Times Magazine "New York Super Lawyers, Metro Edition" for the years 2007-2010. The prestigious U.S. News & World Report ranks The Perecman Firm among the top 20 personal injury firms in New York City for 2011-2012 and 2012-2013.
The Firm has recovered millions of dollars for its clients. Among the more recent victories, Mr. Perecman won a $15 million verdict** for a construction accident (Index 112370/03) Supreme Court, New York County, a $5.35 million dollar verdict*** for an automobile accident (Index 2749/04) Supreme Court, Kings County, and a $40 million dollar structured settlement for medical malpractice (Index 2146/03)****Supreme Court, Kings County.
The Perecman Firm serves Manhattan, Bronx, Brooklyn, Queens, Staten Island, Long Island, Westchester, Upstate NY, Morris County, and Rockland County.
**later settled while on appeal for $7.940 million
*** later settled for $3.5 million
**** total potential payout
"Lawyer Advertising"+
"Prior results do not guarantee a similar outcome."