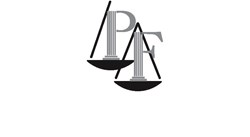 Bicyclists do not have the tons of protective steel surrounding them like the occupants of cars and trucks do.
New York, New York (PRWEB) September 25, 2013
David Perecman, founder of The Perecman Firm, a New York law firm that represents bicyclists injured in accidents, urges drivers to be on the look out for bicyclists. Amazon.com's first CFO was killed in a bicycle accident when she collided with a delivery minivan that turned left, directly in front of her bicycle, reported USA Today (9.20.13).
Joy Covey, 50, was wearing a helmet and riding on a rural road in Woodside, California, when she collided with the van, said USA Today. The accident is under investigation.
"Every time a bicycle and an auto or truck collide, the larger vehicle will win," said personal injury lawyer Perecman.
According to the New York State Department of Motor Vehicles, there were 5,819 police reported crashes involving bicyclists in 2011. Those crashes resulted in 5,738 injuries and 57 fatalities. Human factors were determined to be the primary cause of 43 of the fatal bicycle accidents.
"Motorists need to pay close attention when driving near bicyclists and pass them only at a safe distance," said Perecman. "Bicyclists do not have the tons of protective steel surrounding them like the occupants of cars and trucks do."
Drivers of vehicles can also take a number of other responsible actions to avoid tragic bicycle/motor vehicle accidents.

Drive defensively and share the road.
Give cyclists plenty of clearance when approaching them with the intention to pass.
If there is approaching traffic, slow down to allow the oncoming vehicle to proceed then pass the bicyclist and the oncoming vehicle at the same time
Make scanning for bicyclists second nature when making a right hand turn. Look to the right and then down the side of the vehicle to make sure there are no bicyclists intending on going straight.
Stop and wait for the cyclist to turn if the bicycle is in the lane of traffic in front of the vehicle signaling for a left turn.
Obey the speed limit.
"By taking basic precautions, drivers can help save lives and prevent injuries to cyclists," said Perecman.
The USA Today article cited is "Amazon's first CFO killed in bike accident."
If you or a loved one has been seriously injured in a bicycle accident in New York, contact the accident attorneys at The Perecman Firm at 212-977-7033.
About David Perecman and The Perecman Firm, PLLC:
For the past 30 years, the New York personal injury, medical malpractice, construction accident, auto accident, and civil rights violation lawyers at The Perecman Firm, PLLC have handled all types of New York accident cases including bicycle accidents. David Perecman, founder of the Firm, has been recognized for his achievements as an Honoree in the National Law Journal's Hall of Fame, in New York Magazine's "The Best Lawyers in America" and The New York Times Magazine "New York Super Lawyers, Metro Edition" for the years 2007-2010. The prestigious U.S. News & World Report ranks The Perecman Firm among the top 20 personal injury firms in New York City for 2011-2012 and 2012-2013.
The Firm has recovered millions of dollars for its clients. Among the more recent victories, Mr. Perecman won a $15 million verdict** for a construction accident (Index 112370/03) Supreme Court, New York County, a $5.35 million dollar verdict*** for an automobile accident (Index 2749/04) Supreme Court, Kings County, and a $40 million dollar structured settlement for medical malpractice (Index 2146/03)****Supreme Court, Kings County.
The Perecman Firm serves Manhattan, Bronx, Brooklyn, Queens, Staten Island, Long Island, Westchester, Upstate NY, Morris County, and Rockland County.
**later settled while on appeal for $7.940 million
*** later settled for $3.5 million
**** total potential payout
"Lawyer Advertising"+
"Prior results do not guarantee a similar outcome."