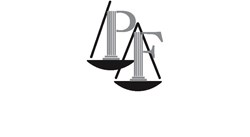 Unfortunately these workplace accidents happen a lot more than most people think.
New York, New York (PRWEB) October 08, 2013
A handyman was fatally crushed by a forklift in an accident at the Raw Equipment Corporation building in Queens. According to NY1 (10.3.13), officials believed the support holding up the forklift gave way while the worker was making mechanical repairs. Unfortunately these workplace accidents happen a lot more than most people think, said David Perecman, founder of The Perecman Firm, one of New York's personal injury law firms.
The Occupational Safety and Health Administration (OSHA) was investigating the accident, reported NY1.
Forklift accidents account for many thousands of severe injuries and a large number of deaths each year in the United States. According to OSHA, nearly 85 workers are killed and another 34,900 are seriously injured in powered industrial truck accidents each year in the United States. An estimated 20 to 25 percent of the accidents are caused in part by inadequate training.
Forklift accidents can be caused by a number of factors including:
▪ Improper training of forklift operators
▪ Poor forklift maintenance
▪ How fast workers are pressured to perform their tasks
▪ Unsafe workplace design for forklift operation
▪ Vehicles traveling too fast
▪ Poorly stacked or unstable pallets
▪ Heavy loads
"Negligence is often a factor in fatal workplace accidents," said New York personal injury lawyer Perecman. "A lawyer can help investigate the accident to see what workplace safety measures were in employed at the time of the accident, and if they met the requirements of OSHA or New York State law."
An individual who is injured in a forklift accident may have a personal injury claim. Victim of forklift accidents should contact an experienced construction accident lawyer who can help a fight for deserved compensation after determining what legal course of action to take.
The NY1 News story cited is "Queens Worker Killed In Forklift Accident."
About David Perecman and The Perecman Firm, PLLC:
For the past 30 years, the New York construction accident, medical malpractice, auto accident, personal injury, and civil rights violation lawyers at The Perecman Firm, PLLC have handled all types of New York personal injury cases, including slip and fall accidents. David Perecman, founder of the Firm, has been recognized for his achievements as an Honoree in the National Law Journal's Hall of Fame, in New York Magazine's "The Best Lawyers in America" and The New York Times Magazine "New York Super Lawyers, Metro Edition" for the years 2007-2010. The prestigious U.S. News & World Report ranks The Perecman Firm among the top 20 personal injury firms in New York City for 2011-2012 and 2012-2013.
The Firm has recovered millions of dollars for its clients. Among the more recent victories, Mr. Perecman won a $15 million verdict** for a construction accident (Index 112370/03) Supreme Court, New York County, a $5.35 million dollar verdict*** for an automobile accident (Index 2749/04) Supreme Court, Kings County, and a $40 million dollar structured settlement for medical malpractice (Index 2146/03)****Supreme Court, Kings County.
The Perecman Firm serves Manhattan, Bronx, Brooklyn, Queens, Staten Island, Long Island, Westchester, Upstate NY, Morris County, and Rockland County.
**later settled while on appeal for $7.940 million
*** later settled for $3.5 million
**** total potential payout
"Lawyer Advertising"+
"Prior results do not guarantee a similar outcome."