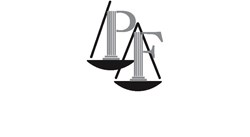 At least there were no fatalities and that's not always a given in bucket truck accidents.
New York, NY (PRWEB) November 14, 2013
A UPS truck hit the upper part of a bucket truck on the Upper West Side of Manhattan. Both workers inside the truck were thrown to the ground, suffering head and body injuries, reported ABC News (11.5.13). David Perecman, founder of The Perecman Firm, understands the dangers of aerial lift devices.
"Bucket trucks can cause serious injury or even death to those who work with them," said Perecman, a personal injury lawyer for over 30 years. "Workers need to take the right safety precautions, though, accidents may happen that are not the fault of the workers. No matter what caused the injury, workers injured on the job receive benefits under the law."
The two workers were taken to the hospital. One worker was listed in critical condition, while the other was in serious condition, reported ABC News.
"While it is best not to have an accident, at least there were no fatalities and that's not always a given in bucket truck accidents," said Perecman.
Falls are a leading cause of traumatic occupational death, according to the Centers for Disease Control and Prevention (CDC). Workers can sustain serious spine or head injuries even at falls from heights of 6 or 7 feet.
Boom contact accidents can also occur when there is unintentional contact between a portion of the bucket truck and a power line. Contact with overhead lines can result in the electrocution of the worker. These accidents are often fatal. If the accident is not fatal, it may result in major injuries. Individuals who are electrocuted often suffer disabling injuries and need months or years of rehabilitation.
An individual who is injured in an aerial lift device accident may have workers compensation and/or a personal injury claim. An experienced personal injury lawyer can help a victim of an on-the-job accident fight for deserved compensation after determining what legal course of action to take.
The ABC News story cited is " 2 workers in bucket truck hurt in Upper West Side crash."
About David Perecman and The Perecman Firm, PLLC:
For the past 30 years, the New York construction accident, medical malpractice, auto accident, personal injury, and civil rights violation lawyers at The Perecman Firm, PLLC have handled all types of New York personal injury cases, including slip and fall accidents. David Perecman, founder of the Firm, has been recognized for his achievements as an Honoree in the National Law Journal's Hall of Fame, in New York Magazine's "The Best Lawyers in America" and The New York Times Magazine "New York Super Lawyers, Metro Edition" for the years 2007-2010. The prestigious U.S. News & World Report ranks The Perecman Firm among the top 20 personal injury firms in New York City for 2011-2012 and 2012-2013.
The Firm has recovered millions of dollars for its clients. Among the more recent victories, Mr. Perecman won a $15 million verdict** for a construction accident (Index 112370/03) Supreme Court, New York County, a $5.35 million dollar verdict*** for an automobile accident (Index 2749/04) Supreme Court, Kings County, and a $40 million dollar structured settlement for medical malpractice (Index 2146/03)****Supreme Court, Kings County.
The Perecman Firm serves Manhattan, Bronx, Brooklyn, Queens, Staten Island, Long Island, Westchester, Upstate NY, Morris County, and Rockland County.
**later settled while on appeal for $7.940 million
*** later settled for $3.5 million
**** total potential payout
"Lawyer Advertising"+
"Prior results do not guarantee a similar outcome."