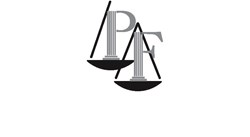 This indicates that this accident was the result of negligence or recklessness on the part of the people in control of the train and/or defects in the train.
New York, New York (PRWEB) December 05, 2013
A union official said the engineer operating the train involved in the fatal train derailment in the Bronx was nodding off and "caught himself, but he caught himself too late," reported [Fox News (12.3.13). David Perecman of The Perecman Firm, PLLC, an attorney with decades of experience and success representing those injured in MTA accidents, reaches out to those injured in the Metro-North derailment.
Accident lawyers at The Perecman Firm understand that legal liability in sleep-caused vehicular accidents begins with a driver's legal duty of care. Drivers, whether they are operating cars or trains, have a legal responsibility for their passengers.
Examples of driver negligence include speeding, sleeping, reckless driving, ignoring road signs or signals, and texting while driving. If a driver does any of these things, he or she is violating their legal duty of care. If an accident results, the law says that the driver is liable for the damages that he or she causes.
"When the negligence of the driver of a vehicle, or mechanical failure, is found to be the cause for your injuries, an experienced injury lawyer can assist you in moving forward with legal action, making sure you receive maximum compensation," Perecman said.
"A person cannot take responsibility for a train or a car while too tired to operate it safely. Drowsiness is a true impairment, just like driving under the influence of drugs or alcohol, or while texting," Perecman added.
The train was approximately 10 miles from its destination, Manhattan's Grand Central Terminal, when it took a 30-mph curve near the Spuyten Duyvil station at 82 mph. All seven coaches and the locomotive came off the tracks in the accident on New York's Metro-North Hudson line. Four people died and at least 67 more were injured, Fox News said.
Rockefeller was an experienced engineer on the Hudson route. The track appeared to be in good condition to authorities and there appeared to be no problems with the train's brakes. The results of the drug and alcohol tests performed on the crew have so far been negative. Authorities were also still considering mechanical failure as the cause of the crash, according to Fox News.
"Police reports, witness statements, and investigative reports, are all evidence that can help establish if a driver was negligent," said Perecman. "My sincerest condolences go out to the survivors and the families and friends of the victims of the recent train derailment."
The Fox News story cited is "Engineer in fatal NY train wreck was falling asleep at controls, union official says."
If you or a loved one has sustained a serious injury due to the recklessness or negligence of another, you may be entitled to compensation for your damages and losses, including past and future medical bills, lost wages, pain and suffering, and more. To find out more about monetary damages related to an injury, contact The Perecman Firm at 212-977-7033.
About David Perecman and The Perecman Firm, PLLC:
For the past 30 years, the New York personal injury, medical malpractice, construction accident, civil rights violation, and auto accident lawyers at The Perecman Firm, PLLC have handled all types of cases including escalator and elevator accidents. David Perecman, founder of the Firm, has been recognized for his achievements as an Honoree in the National Law Journal's Hall of Fame, in New York Magazine's "The Best Lawyers in America" and The New York Times Magazine "New York Super Lawyers, Metro Edition" for the years 2007-2010. The prestigious U.S. News & World Report ranks The Perecman Firm among the top 20 personal injury firms in New York City for 2011-2012 and 2012-2013.
The Firm has recovered millions of dollars for its clients. Among the more recent victories, Mr. Perecman won a $15 million verdict** for a construction accident (Index 112370/03) Supreme Court, New York County, a $5.35 million dollar verdict*** for an automobile accident (Index 2749/04) Supreme Court, Kings County, and a $40 million dollar structured settlement for medical malpractice (Index 2146/03)****Supreme Court, Kings County.
The Perecman Firm serves Manhattan, Bronx, Brooklyn, Queens, Staten Island, Long Island, Westchester, Upstate NY, Morris County, and Rockland County.
**later settled while on appeal for $7.940 million
*** later settled for $3.5 million
**** total potential payout
"Lawyer Advertising"+
"Prior results do not guarantee a similar outcome."