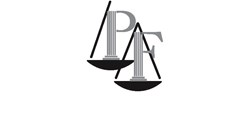 Knowing that this accident was preventable will likely leave the student and his family feeling angry and frustrated. The teen suffered serious, life-altering injuries.
New York, New York (PRWEB) January 08, 2014
Attorney at Law David Perecman questions a teacher's use of highly flammable gas in a 10th grade science experiment at a Manhattan public high school. Teacher Anna Poole, 31, was demonstrating a chemical reaction to her class, using methanol as an accelerant, when a "snakelike" flame shot through the air and melted the skin of a Beacon High School student's face and body, according to The New York Times(1.3.14).
Alonzo Yanes, 16, suffered "life-threatening burns" when the chemistry experiment at the Upper West Side science lab went wrong, reported The New York Times. Yanes was left in critical condition. The other burned student escaped with first-degree burns.
The New York Times reported that the United States Chemical Safety Board had issued a video safety message on the dangers of the exact same experiment. The accompanying press release(12.10.13) warned that other accidents have occurred during the chemistry demonstration, called the "rainbow experiment," because of the volatile material involved. The accident was thought to have been "entirely preventable."
"Knowing that this accident was preventable will likely leave the student and his family feeling angry and frustrated. The teen suffered serious, life-altering injuries," said Perecman.
The experiment was meant to show how various minerals produce different color flames when burned. The highly flammable methanol is mixed with the different substances in dishes. The New York Times said that at least seven accidents similar to the one at Beacon High School have been documented, including one in 2006.
"Every year kids are hurt in high school lab experiment mishaps and other school accidents even though schools are obligated to safeguard all their students during the school day. When students suffer serious injuries because of incidents or accidents at school, parents may consult with a personal injury lawyer. Parents and their children have rights to seek compensation," said Perecman.
"The unfortunate accident demands an investigation. Stronger warnings also need to be sent out to schools across the country so this accident never, ever happens again," added New York personal injury lawyer Perecman.
The New York Times article cited is " School Experiment That Burned Boy Was Focus of Federal Warning."
About David Perecman and The Perecman Firm, PLLC:
For the past 30 years, the New York construction accident, medical malpractice, auto accident, personal injury, and civil rights violation lawyers at The Perecman Firm, PLLC have handled all types of New York personal injury cases, including slip and fall accidents. David Perecman, founder of the Firm, has been recognized for his achievements as an Honoree in the National Law Journal's Hall of Fame, in New York Magazine's "The Best Lawyers in America" and The New York Times Magazine "New York Super Lawyers, Metro Edition" for the years 2007-2010. The prestigious U.S. News & World Report ranks The Perecman Firm among the top 20 personal injury firms in New York City for 2011-2012 and 2012-2013.
The Firm has recovered millions of dollars for its clients. Among the more recent victories, Mr. Perecman won a $15 million verdict** for a construction accident (Index 112370/03) Supreme Court, New York County, a $5.35 million dollar verdict*** for an automobile accident (Index 2749/04) Supreme Court, Kings County, and a $40 million dollar structured settlement for medical malpractice (Index 2146/03)****Supreme Court, Kings County.
The Perecman Firm serves Manhattan, Bronx, Brooklyn, Queens, Staten Island, Long Island, Westchester, Upstate NY, Morris County, and Rockland County.
**later settled while on appeal for $7.940 million
*** later settled for $3.5 million
**** total potential payout
"Lawyer Advertising"+
"Prior results do not guarantee a similar outcome."