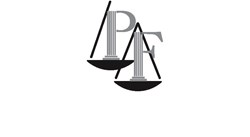 The dangers associated with use of lift trucks are often underestimated.
New York, New York (PRWEB) January 21, 2014
Four stagehands were slightly injured when part of the stage collapsed after a concert by country music singer Luke Bryan. According to NBC News (1.17.14), the stage crew was dismantling the stage after a concert on The Ohio State University campus when a portion of it fell over. It was fortunate that the workers were not injured more seriously, said Attorney at Law David Perecman, founder of The Perecman Firm.
Large video screens were being removed from the Schottenstein Center stage by a forklift that accidentally bumped the structure. Following the collision, two sections of the stage collapsed, and the workers fell through to the floor. Then large pieces of equipment fell on them, NBC News reported.
"Accidents at work happen, and they can cause serious, even fatal, injuries," said personal injury lawyer Perecman. "The dangers associated with use of lift trucks are often underestimated."
The Occupational Safety and Health Administration (OSHA) has recognized many dangers associated with forklifts. Employers and employees are expected to know the OSHA safety standards and follow these guidelines to ensure worker safety. There are many specific regulations and rules that relate to operator training and general machine operation.
The forklift may not have been the cause of the accident, reported NBC News. It was said by several workers that mistakes were made before the accident. No concertgoers were in the Center at the time of the accident.
The incident forced Bryan to reschedule a concert in Lexington, Kentucky. His top songs include, "All My Friends Say," "Do I," and "Country Girl (Shake It for Me)."
"Adequate training on the safe use of forklifts can help prevent many accidents," said Perecman.
New York personal injury lawyers at The Perecman Firm have helped many individuals obtain compensation following workplace accidents, including workers who have suffered an injury related to a forklift accident. Contact The Perecman Firm at 212-977-7033.
The NBC News story cited is "4 Injured In Partial Stage Collapse At Schottenstein Stadium."
About David Perecman and The Perecman Firm, PLLC:
For the past 30 years, the New York construction accident, medical malpractice, auto accident, personal injury, and civil rights violation lawyers at The Perecman Firm, PLLC have handled all types of New York personal injury cases, including forklift accidents. David Perecman, founder of the Firm, has been recognized for his achievements as an Honoree in the National Law Journal's Hall of Fame, in New York Magazine's "The Best Lawyers in America" and The New York Times Magazine "New York Super Lawyers, Metro Edition" for the years 2007-2010. The prestigious U.S. News & World Report ranks The Perecman Firm among the top 20 personal injury firms in New York City for 2011-2012 and 2012-2013.
The Firm has recovered millions of dollars for its clients. Among the more recent victories, Mr. Perecman won a $15 million verdict** for a construction accident (Index 112370/03) Supreme Court, New York County, a $5.35 million dollar verdict*** for an automobile accident (Index 2749/04) Supreme Court, Kings County, and a $40 million dollar structured settlement for medical malpractice (Index 2146/03)****Supreme Court, Kings County.
The Perecman Firm serves Manhattan, Bronx, Brooklyn, Queens, Staten Island, Long Island, Westchester, Upstate NY, Morris County, and Rockland County.
**later settled while on appeal for $7.940 million
*** later settled for $3.5 million
**** total potential payout
"Lawyer Advertising"+
"Prior results do not guarantee a similar outcome."