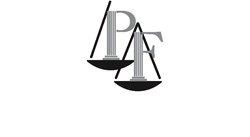 Snow plow accidents are preventable. Practically all backing accidents are preventable.
New York, New York (PRWEB) February 18, 2014
A pregnant woman died after being hit by a tractor clearing snow in the parking lot of a grocery store. Her baby, a boy, was in critical condition after being delivered by cesarean section, reported NY1 (2.13.14) David Perecman, founder of The Perecman Firm, said operators must watch out for pedestrians.
Min Lin, 36, was loading groceries into her car when she was hit by the privately owned tractor. According to NY1, the Bobcat compact tractor equipped with a snowplow was backing up at the time of the accident. Lin's husband was with her.
"Snow plow accidents are preventable. Practically all backing accidents are preventable," said Perecman, a personal injury lawyer in New York for over 30 years.
The fatal accident was being investigated, reported NY1 (2.13.14).
This is the second time this winter season that a person has been killed by snowplow. In early February, a man was struck and killed in Brighton Beach by a private backhoe that was plowing snow, said NY1.
When the snow falls, it has to be cleared from the roadways. With all the snow falling this year, accidents involving snowplows are all too common. These accidents are often serious given the massive size of the snow removing vehicles. Snow plow accidents can lead to head injuries, spinal cord injuries, bone fractures, and other catastrophic injuries, including death. Victims of snowplow accidents can be in a vehicle or on foot.
Causes of snowplow accidents include driver fatigue, driver negligence, dangerous road conditions and snowplow equipment failure. Oftentimes, snow removal operators are under tremendous time pressure and have to clear snow from a lot of ground. A snowplow driver is expected to be attentive to road conditions and alert for all vehicles or people who are reasonably obvious.
In cases involving snow plow operator carelessness or snow plow equipment failure, individuals injured in a snow plow accident or their families are entitled to seek just and fair compensation for medical expenses, medical bills, lost wages, and pain and suffering. They may bring a personal injury claim against the company that employed the operator and provided the snow removal vehicle.
"The vehicle's driver has the responsibility to be aware of his or her surrounding and to proceed safely. When drivers are careless, injuries or death can be the result for pedestrians," said Perecman.
New York personal injury lawyers at The Perecman Firm have helped many pedestrians obtain compensation following pedestrian-vehicle accidents. Contact The Perecman Firm at 212-977-7033.
The NY1 story cited is "Pregnant Woman Killed by Snow Plow Clearing Brooklyn Lot."
About David Perecman and The Perecman Firm, PLLC:
For the past 30 years, the New York construction accident, medical malpractice, auto accident, personal injury, and civil rights violation lawyers at The Perecman Firm, PLLC have handled all types of New York personal injury accident cases. David Perecman, founder of the Firm, has been recognized for his achievements as an Honoree in the National Law Journal's Hall of Fame, in New York Magazine's "The Best Lawyers in America" and The New York Times Magazine "New York Super Lawyers, Metro Edition" for the years 2007-2010. The prestigious U.S. News & World Report ranks The Perecman Firm among the top 20 personal injury firms in New York City for 2011-2012 and 2012-2013.
The Firm has recovered millions of dollars for its clients. Among the more recent victories, Mr. Perecman won a $15 million verdict** for a construction accident (Index 112370/03) Supreme Court, New York County, a $5.35 million dollar verdict*** for an automobile accident (Index 2749/04) Supreme Court, Kings County, and a $40 million dollar structured settlement for medical malpractice (Index 2146/03)****Supreme Court, Kings County.
The Perecman Firm serves Manhattan, Bronx, Brooklyn, Queens, Staten Island, Long Island, Westchester, Upstate NY, Morris County, and Rockland County.
**later settled while on appeal for $7.940 million
*** later settled for $3.5 million
**** total potential payout
"Lawyer Advertising"+
"Prior results do not guarantee a similar outcome."