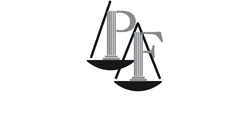 Metro-North has had a number of serious accidents in the past year.
New York, New York (PRWEB) March 11, 2014
Personal injury lawyer David Perecman, founder of The Perecman Firm, calls for an investigation after a Metro-North track worker was struck and killed by a train in upper Manhattan early Monday morning. The tragic accident was the latest in many for Metro-North over the past year, reported The New York Times(3.10.14).
James Romansoff, 58, was working on the tracks at East 106th Street and Park Avenue at the time of the accident. He apparently strayed beyond a protected work zone, said The New York Times. He had been working on the East Harlem tracks overnight.
The New York Time reported that Romansoff was part of a crew restoring power to tracks that were closed for maintenance work. The track they were working on had been taken out of service, but for reasons that need to be investigated, Romansoff crossed into a section of active track.
The National Transportation Safety Board, Metro-North and MTA police are investigating the accident.
Metro-North has had a number of serious accidents in the past year. Last May, a track foreman was struck and killed after a trainee rail controller opened a stretch of track without appropriate clearance. In December, four people died and more than 70 were injured after a train derailed in the Bronx. A train collision on the New Haven line in May injured many passengers, and there was a loss of service on the Hudson line after a freight train derailed in Spuyten Duyvil, The New York Times reported.
Attorney at Law Perecman agreed with a statement in The New York Times made by Joseph J. Giulietti, the president of Metro-North Railroad. He said that "keeping riders and employees safe was 'the most important job we have on the railroad.'"
Both federal investigators and lawmakers have been closely scrutinizing the railroad in the wake of so many accidents, according to The New York Times.
The New York Times article cited is "Metro-North Worker Fatally Struck by Train in East Harlem."
About David Perecman and The Perecman Firm, PLLC:
For the past 30 years, the New York construction accident, medical malpractice, auto accident, personal injury, and civil rights violation lawyers at The Perecman Firm, PLLC have handled all types of New York personal injury cases, including train accidents. David Perecman, founder of the Firm, has been recognized for his achievements as an Honoree in the National Law Journal's Hall of Fame, in New York Magazine's "The Best Lawyers in America" and The New York Times Magazine "New York Super Lawyers, Metro Edition" for the years 2007-2010. The prestigious U.S. News & World Report ranks The Perecman Firm among the top 20 personal injury firms in New York City for 2011-2012 and 2012-2013.
The Firm has recovered millions of dollars for its clients. Among the more recent victories, Mr. Perecman won a $15 million verdict** for a construction accident (Index 112370/03) Supreme Court, New York County, a $5.35 million dollar verdict*** for an automobile accident (Index 2749/04) Supreme Court, Kings County, and a $40 million dollar structured settlement for medical malpractice (Index 2146/03)****Supreme Court, Kings County.
The Perecman Firm serves Manhattan, Bronx, Brooklyn, Queens, Staten Island, Long Island, Westchester, Upstate NY, Morris County, and Rockland County.
**later settled while on appeal for $7.940 million
*** later settled for $3.5 million
**** total potential payout
"Lawyer Advertising"+
"Prior results do not guarantee a similar outcome."