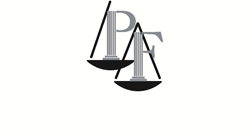 A responsible company will never sacrifice safety in favor of going faster.
New York, NY (PRWEB) March 18, 2014
A federal assessment of the Metro-North Railroad revealed that the commuter rail line's overemphasis of on-time performance has created a "weak safety culture" with "increased risk and reduced safety." The report suggests that these issues may have contributed to the four high-profile accidents that occurred on the Metro-North line in 2013. Attorney at Law David Perecman wants Metro North to make improvements that will stop the accidents.
"Transportation safety should never be compromised. A responsible company will never sacrifice safety in favor of going faster," said Perecman.
The Report to Congress was released on Friday, March 14, 2014 by the U.S. Department of Transportation's Federal Railroad Administration (FRA). It was called "Operation Deep Dive Metro-North Commuter Railroad Safety Assessment."
The review followed a 60-day comprehensive safety assessment of Metro-North by more than 60 technical and human factor experts. In addition to too much focus on the timeliness of trains, the experts found other major safety concerns. These shortfalls included "an ineffective Safety Department and poor safety culture," in addition to poorly trained workers.
In the report, Metro-North employees said they felt pressure to rush when responding to signal issues or they could not get needed track time to make necessary repairs.
"Metro-North needs a single department or office that proactively advocates for safety and assigns accountability for matters related to safety," said Perecman.
Metro-North has 60 days to submit a plan to improve leadership, training and oversight on safety issues, said the review. In total Metro-North needed to address twenty-five specific recommendations covering eight safety critical concerns identified by FRA.
The report described the four highly publicized Metro-North train accidents.
In May 2013, a Metro-North train on the New Haven Line in Bridgeport, Connecticut derailed, coming partially to rest on an adjacent track. Less than 30 seconds later, a westbound Metro-North train on that adjacent track collided with the derailed train. As a result of the accident, more than 50 people were injured.
Eleven days later a Metro-North train struck and killed a Metro-North maintenance-of-way (MOW) employee in West Haven, Connecticut. The worker was part of a roadway work group conducting railroad maintenance on a construction project.
The third accident involved a CSX Transportation freight train. It derailed near Spuyten Duyvil Station, NY while traveling over Metro-North's system in July 2013.
At the beginning of December, 2013 a Metro-North train of seven cars going from Poughkeepsie to Grand Central Terminal derailed as it approached the Spuyten Duyvil Station. The train had entered a sharp curve in the track while travelling nearly three times over the speed limit for that section of track. Four passengers were killed in the accident and over 70 people were injured.
U.S. Transportation Secretary Anthony Foxx said, "Safety is our top priority," a statement Perecman said should always be the case.
If you or a loved one is seriously injured in a train accident in New York, contact the personal injury lawyers at The Perecman Firm at 212-977-7033.
About David Perecman and The Perecman Firm, PLLC:
For the past 30 years, the New York personal injury, medical malpractice, construction accident, and auto accident lawyers at The Perecman Firm, PLLC have handled all types of cases of vehicular accidents in New York, including auto accidents and train accidents. David Perecman, founder of the Firm, has been recognized for his achievements as an Honoree in the National Law Journal's Hall of Fame, in New York Magazine's "The Best Lawyers in America" and The New York Times Magazine "New York Super Lawyers, Metro Edition" for the years 2007-2010. The prestigious U.S. News & World Report ranks The Perecman Firm among the top 20 personal injury firms in New York City for 2011-2012 and 2012-2013.
The Firm has recovered millions of dollars for its clients. Among the more recent victories, Mr. Perecman won a $15 million verdict** for a construction accident (Index 112370/03) Supreme Court, New York County, a $5.35 million dollar verdict*** for an automobile accident (Index 2749/04) Supreme Court, Kings County, and a $40 million dollar structured settlement for medical malpractice (Index 2146/03)****Supreme Court, Kings County.
The Perecman Firm serves Manhattan, Bronx, Brooklyn, Queens, Staten Island, Long Island, Westchester, Upstate NY, Morris County, and Rockland County.
**later settled while on appeal for $7.940 million
*** later settled for $3.5 million
**** total potential payout
"Lawyer Advertising"+
"Prior results do not guarantee a similar outcome."