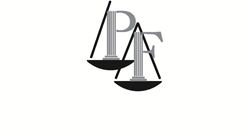 Fires are among the most catastrophic and frightening events that can happen in the workplace.
New York, New York (PRWEB) March 27, 2014
A fire broke out inside a Brooklyn recycling plant. According to ABC News (3.19.14), the fire blazed all night, fueled by the tons of plastic, rags, cardboard and paper inside. [Attorney at Law David Perecman was thankful no one was seriously injured in the workplace accident.
"There have been a number of deadly workplace accident cases involving fires," said Perecman. "Fires are among the most catastrophic and frightening events that can happen in the workplace. Employees of the plant should feel lucky to have escaped without injuries."
The recycling materials at the Rapid Processing Recycling Center made the fire hard to put out. At one point during the fire, a wall of the building collapsed, said ABC News. More than 200 firefighters worked on the fire.
All the employees of the plant were accounted for, and none of them were hurt. Four firefighters sustained non-life threatening injuries, ABC News reported.
According to the Bureau of Labor Statistics' fires and explosions accounted for 3% of workplace fatalities in 2007. They have also caused many non-fatal, yet often times serious and debilitating injuries. To protect workers, the Occupational Safety & Health Administration (OSHA) has a number of requirements for workplace fire safety including exits, fire extinguishers, emergency escape routes, and emergency plans.
The cause of the New York recycling plant fire remained unreported, said ABC News.
New York personal injury lawyers at The Perecman Firm have helped many individuals obtain compensation following workplace accidents, including workers who have suffered an injury related to a fire or building collapse. Contact The Perecman Firm at 212-977-7033.
The ABC News story cited is "Brooklyn recycling plant goes up in flames; 4 hurt."
About David Perecman and The Perecman Firm, PLLC:
For the past 30 years, the New York construction accident, medical malpractice, auto accident, personal injury, and civil rights violation lawyers at The Perecman Firm, PLLC have handled all types of New York personal injury cases, including forklift accidents. David Perecman, founder of the Firm, has been recognized for his achievements as an Honoree in the National Law Journal's Hall of Fame, in New York Magazine's "The Best Lawyers in America" and The New York Times Magazine "New York Super Lawyers, Metro Edition" for the years 2007-2010. The prestigious U.S. News & World Report ranks The Perecman Firm among the top 20 personal injury firms in New York City for 2011-2012 and 2012-2013.
The Firm has recovered millions of dollars for its clients. Among the more recent victories, Mr. Perecman won a $15 million verdict** for a construction accident (Index 112370/03) Supreme Court, New York County, a $5.35 million dollar verdict*** for an automobile accident (Index 2749/04) Supreme Court, Kings County, and a $40 million dollar structured settlement for medical malpractice (Index 2146/03)****Supreme Court, Kings County.
The Perecman Firm serves Manhattan, Bronx, Brooklyn, Queens, Staten Island, Long Island, Westchester, Upstate NY, Morris County, and Rockland County.
**later settled while on appeal for $7.940 million
*** later settled for $3.5 million
**** total potential payout
"Lawyer Advertising"+
"Prior results do not guarantee a similar outcome."