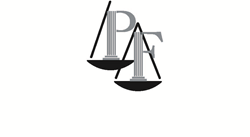 Workers who operate or work near forklifts need to be aware of their surroundings and to proceed safely.
New York, New York (PRWEB) April 02, 2014
A forklift injured a woman while she was walking across a street in Borough Park, Brooklyn. Attorney at Law David Perecman said operators must watch out for pedestrians.
According to CBS News (3.26.14), the operator was using the forklift like a vehicle which is a violation of traffic law.
The woman was in the middle of the street at the time of the accident. Both of her legs were "somewhat crushed" but she did not appear to have life-threatening injuries, said CBS News. She was transported to a hospital in serious condition.
CBS News reported that the forklift was not apparently associated with a lumber business on the block where the accident occurred.
Pedestrian accidents are one of the top deadly forklift dangers. However, these types of accidents do not typically occur out on the street. Forklift-related incidents usually happen in warehouses, factories, shipping yards and other workplaces where forklifts are used. Workers make up the majority of pedestrians killed or injured by forklifts.
Each year forklifts are associated with numerous workplace deaths and injuries. According to the Centers for Disease Control and Prevention (CDC), forklift accidents kill an estimated 100 workers and injure another 20,000. Forklift overturns are the leading cause of fatalities involving forklifts.
"Forklift incidents can be prevented," said Perecman. "Workers who operate or work near forklifts need to be aware of their surroundings and to proceed safely. To assist in the prevention of accidents, employers must establish safe work practices for employees," said Perecman.
In most accident cases involving vehicles, the critical issue is determining driver fault for the accident. If the driver is found to be negligent, he or she will be at fault. However, in some situations, the law may assign fault to a person who was not driving or even at the accident scene. The law holds employers responsible for negligent driving and other wrongful acts when they are committed by a worker while the worker is performing job duties.
New York personal injury lawyers at The Perecman Firm have helped many pedestrians obtain compensation following vehicular accidents. Contact The Perecman Firm at 212-977-7033.
The CBS News story cited is "Woman Hit, Injured By Forklift In Borough Park, Brooklyn."
About David Perecman and The Perecman Firm, PLLC:
For the past 30 years, the New York construction accident, medical malpractice, auto accident, personal injury, and civil rights violation lawyers at The Perecman Firm, PLLC have handled all types of New York personal injury accident cases. David Perecman, founder of the Firm, has been recognized for his achievements as an Honoree in the National Law Journal's Hall of Fame, in New York Magazine's "The Best Lawyers in America" and The New York Times Magazine "New York Super Lawyers, Metro Edition" for the years 2007-2010. The prestigious U.S. News & World Report ranks The Perecman Firm among the top 20 personal injury firms in New York City for 2011-2012 and 2012-2013.
The Firm has recovered millions of dollars for its clients. Among the more recent victories, Mr. Perecman won a $15 million verdict** for a construction accident (Index 112370/03) Supreme Court, New York County, a $5.35 million dollar verdict*** for an automobile accident (Index 2749/04) Supreme Court, Kings County, and a $40 million dollar structured settlement for medical malpractice (Index 2146/03)****Supreme Court, Kings County.
The Perecman Firm serves Manhattan, Bronx, Brooklyn, Queens, Staten Island, Long Island, Westchester, Upstate NY, Morris County, and Rockland County.
**later settled while on appeal for $7.940 million
*** later settled for $3.5 million
**** total potential payout
"Lawyer Advertising"+
"Prior results do not guarantee a similar outcome."