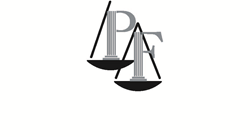 Escalators pose significant dangers that are often unrecognized.
New York, New York (PRWEB) April 22, 2014
[Attorney at Law David Perecman wants to remind parents to watch their children closely while riding on escalators. Rescuers worked for over two-hours to free a six-year-old boy whose hand and fingers were caught in an escalator at a Maryland mall, reported The Washington Post (4.17.14).
"Escalators pose significant dangers that are often unrecognized," said Perecman, founder of The Perecman Firm, one of New York's personal injury law firms. "There have been too many cases reported about children injured in escalators."
According to The Washington Post, the boy's hand became wedged under the handrail at the bottom of a down escalator. To free the child, rescuers needed to cut the escalator apart. This was described as being "a challenging and tedious extrication." How his hand got caught was not reported.
The trapped boy was "in a panicked state," said The Washington Post. He was taken to a hospital when he was finally freed. His injuries were not disclosed. The escalator accident occurred at the Burlington Coat Factory store at the Iverson Mall in Temple Hills.
"Children are one of the most at-risk groups involved in incidents on escalators," said Perecman.
A 2006 study of escalator injuries involving children younger than 19 years of age was published in Pediatrics. It used data from the U.S. Consumer Product Safety Commission (CPSC) to determine that an estimated 26,000 escalator-related injuries involving children were treated in emergency rooms between 1990 and 2002. Falls were the most common cause of the escalator accidents, accounting for more than half of all the injuries.
Entrapment accounted for close to 29 percent of all injuries and more than 36 percent of injuries among children who were younger than 5 years. Hands were one of the most common body parts to get injured.
Lawyers at The Perecman Firm understand that escalator accident injuries can often be extremely serious. Injuries may include bone fractures, head injuries, mangled appendages, and amputations of fingers or toes.
Perecman supports escalator safety education. "Education programs on escalator safety designed to reach parents and students may help to reduce escalator-related injuries in children," he said. "Riders need to be aware of the danger."
The Washington Post story cited is "Rescuers work feverishly to rescue boy's hand trapped in mall escalator."
If you, or one of your children, have been injured in a New York escalator or elevator accident, contact The Perecman Firm at 212-977-7033.
The New York Times story cited is "Runaway Barge Irks Tappan Zee Officials."
About David Perecman and The Perecman Firm, PLLC:
For the past 30 years, the New York construction accident, medical malpractice, auto accident, personal injury, and civil rights violation lawyers at The Perecman Firm, PLLC have handled all types of New York personal injury cases, including escalator and elevator accidents. David Perecman, founder of the Firm, has been recognized for his achievements as an Honoree in the National Law Journal's Hall of Fame, in New York Magazine's "The Best Lawyers in America" and The New York Times Magazine "New York Super Lawyers, Metro Edition" for the years 2007-2010. The prestigious U.S. News & World Report ranks The Perecman Firm among the top 20 personal injury firms in New York City for 2011-2012 and 2012-2013.
The Firm has recovered millions of dollars for its clients. Among the more recent victories, Mr. Perecman won a $15 million verdict** for a construction accident (Index 112370/03) Supreme Court, New York County, a $5.35 million dollar verdict*** for an automobile accident (Index 2749/04) Supreme Court, Kings County, and a $40 million dollar structured settlement for medical malpractice (Index 2146/03)****Supreme Court, Kings County.
The Perecman Firm serves Manhattan, Bronx, Brooklyn, Queens, Staten Island, Long Island, Westchester, Upstate NY, Morris County, and Rockland County.
**later settled while on appeal for $7.940 million
*** later settled for $3.5 million
**** total potential payout
"Lawyer Advertising"+
"Prior results do not guarantee a similar outcome."