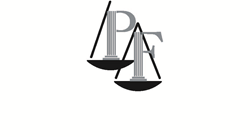 Like many circus performers, the acrobats' job requires them to work at heights.
New York, New York (PRWEB) May 07, 2014
Eleven people were hospitalized with injuries after a platform collapsed during a Ringling Bros. and Barnum & Bailey Circus performance in Providence, Rhode Island, reported CNN (5.4.14). "Like many circus performers, the acrobats' job requires them to work at heights. This means that falls can happen even though these professionals have practiced this act many, many times," said Attorney at Law David Perecman.
"Workplace accidents come in many forms," said Perecman, founder of The Perecman Firm. "All work environments have risks for accidents, some more than others"
Eight of the injured were performers in the act called the "human chandelier." They fell when the hair-hang apparatus, which holds the performers by their hair, failed. Another performer was injured on the ground.
CNN said the Medeiros Hair-Hang Act performers fell from between 25 to 35 feet. Witnesses said they saw the "human chandelier" acrobats up on a type of aerial scaffolding when a cable snapped.
A number of those injured had broken bones. No audience members were hurt, according to CNN. One person was listed in critical condition. The Rhode Island State Fire Marshal and the Occupational Safety and Health Administration (OSHA) are investigating the accident.
"Accidents at work happen, and they can cause serious, even fatal, injuries," said personal injury lawyer Perecman. "Each year, thousands of workers are injured or killed from falls on the job. Many of these injuries and deaths can be prevented.
New York personal injury lawyers at The Perecman Firm have helped many individuals obtain compensation following workplace accidents. Contact The Perecman Firm at 212-977-7033.
The CNN News story cited is "'Human chandelier' falls some 30 feet."
About David Perecman and The Perecman Firm, PLLC:
For the past 30 years, the New York construction accident, medical malpractice, auto accident, personal injury, and civil rights violation lawyers at The Perecman Firm, PLLC have handled all types of New York personal injury cases, including workplace accidents. David Perecman, founder of the Firm, has been recognized for his achievements as an Honoree in the National Law Journal's Hall of Fame, in New York Magazine's "The Best Lawyers in America" and The New York Times Magazine "New York Super Lawyers, Metro Edition" for the years 2007-2010. The prestigious U.S. News & World Report ranks The Perecman Firm among the top 20 personal injury firms in New York City for 2011-2012 and 2012-2013.
The Firm has recovered millions of dollars for its clients. Among the more recent victories, Mr. Perecman won a $15 million verdict** for a construction accident (Index 112370/03) Supreme Court, New York County, a $5.35 million dollar verdict*** for an automobile accident (Index 2749/04) Supreme Court, Kings County, and a $40 million dollar structured settlement for medical malpractice (Index 2146/03)****Supreme Court, Kings County.
The Perecman Firm serves Manhattan, Bronx, Brooklyn, Queens, Staten Island, Long Island, Westchester, Upstate NY, Morris County, and Rockland County.
**later settled while on appeal for $7.940 million
*** later settled for $3.5 million
**** total potential payout
"Lawyer Advertising"+
"Prior results do not guarantee a similar outcome."