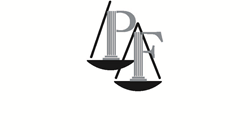 Although bounce houses rarely blow away, there have been previous instances of this types of accident.
New York, NY (PRWEB) May 21, 2014
Bounce house injuries are more common than parents realize, said Attorney at Law David Perecman. The most recent incidence of injury occurred on May 12, 2014 in South Glens Falls, New York when two boys fell from an inflatable bounce house as it was swept skyward by a wind gust. The bounce house was reportedly staked down to the ground before it blew away, reported The Weather Channel (5.15.14).
A 10-year-old girl and two boys, ages 5 and 6, were playing in the inflatable toy when it broke loose. The girl fell out immediately, but the boys rose approximately 15 to 20 feet into the air before being ejected. One boy landed on a parked car and suffered a serious head injury. The other boy landed in a parking lot and sustained two broken arms, several broken facial bones and a ruptured spleen. The girl was left with minor scrapes and bruises, said The Weather Channel.
According to a study published by the American Academy of Pediatrics (AAP) in the December 2012 issue of Pediatrics, researchers reported that an estimated 64,657 children aged 17 years old and younger were treated in emergency departments for inflatable bouncer-related injuries between 1990 and 2010. The annual injury number and rate more than doubled between the last two years, 2008 and 2010. In 2010, an average of 31 kids per day were treated for injuries linked to an inflatable bouncer. It was believed that the increase in injuries was related to an increased use of the inflatable bouncers
Injuries from a bounce house accident can be serious. Injuries may include head and neck injury. Children can also sustain bruises, lacerations, sprains, and fractured bones.
Attorney Perecman believes parents should be aware of the dangers that the inflatable play units pose to children given their common appearance at birthday parties, street festivals, indoor playgrounds and at other events.
"Although bounce houses rarely blow away, there have been previous instances of this types of accident. The person or company installing a bounce house has a duty to ensure it is properly secured," said Perecman. In the case of a bounce house accident, the operator, renter, or manufacturer of the inflatable unit may be responsible for the injuries that result.
Police and MGA Entertainment, the parent company of Little Tikes, were investigating the Glens Falls accident, reported The Weather Channel.
The Weather Channel story cited is "South Glens Falls, New York, Bounce House Accident: Little Tikes to Investigate Incident."
If one of your children has been seriously injured in an accident in New York involving a bounce house or other toy, contact The Perecman Firm at 212-977-7033.
About David Perecman and The Perecman Firm, PLLC:
For the past 30 years, the New York construction accident, medical malpractice, auto accident, personal injury, and civil rights violation lawyers at The Perecman Firm, PLLC have handled all types of New York personal injury cases. David Perecman, founder of the Firm, has been recognized for his achievements as an Honoree in the National Law Journal's Hall of Fame, in New York Magazine's "The Best Lawyers in America" and The New York Times Magazine "New York Super Lawyers, Metro Edition" for the years 2007-2010. The prestigious U.S. News & World Report ranks The Perecman Firm among the top 20 personal injury firms in New York City for 2011-2012 and 2012-2013.
The Firm has recovered millions of dollars for its clients. Among the more recent victories, Mr. Perecman won a $15 million verdict** for a construction accident (Index 112370/03) Supreme Court, New York County, a $5.35 million dollar verdict*** for an automobile accident (Index 2749/04) Supreme Court, Kings County, and a $40 million dollar structured settlement for medical malpractice (Index 2146/03)****Supreme Court, Kings County.
The Perecman Firm serves Manhattan, Bronx, Brooklyn, Queens, Staten Island, Long Island, Westchester, Upstate NY, Morris County, and Rockland County.
**later settled while on appeal for $7.940 million
*** later settled for $3.5 million
**** total potential payout
"Lawyer Advertising"+
"Prior results do not guarantee a similar outcome."