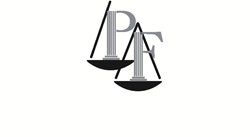 A number of factors influence whether or not you can receive damages for your injuries.
New York, New York (PRWEB) August 06, 2014
A New York City correction officer died in a skydiving accident at Skydive Long Island in Calverton, New York. Gary Messina was skydiving with an instructor when the two plummeted to the ground during a jump. [NBC News(8.1.14) reported that Skydive Long Island "said a gust of wind may have caused the parachute to malfunction."
Messina was making a tandem jump at the time of the apparent parachute failure, reported MBC News. The instructor, Chris Scott, was hospitalized in critical condition.
Skydive Long Island has a training school and programs for recreational skydivers.
"Skydiving is a highly dangerous activity that should be undertaken with extreme care and caution. Even with safety measures in place, these activities can result in serious injury or death," said Attorney at Law David Perecman, founder of The Perecman Firm.
Before skydiving, participants are typically required to sign a waiver. A waiver is a contract between the recreational provider and a participant that is written to protect the service provider from liability for any claims or lawsuits resulting from that activity. This agreement states that the person who signs it will release the party providing the recreational activity from liability for any negligent claim or lawsuit.
Anyone who has been in a recreational accident after signing a waiver should call a personal injury lawyer. In New York, a well-written, properly administered waiver, voluntarily signed by an adult, can protect service providers from liability for injuries resulting from ordinary negligence. However, waivers may have limitations in the case of gross negligence. Gross negligence occurs when a person deliberately acts in a way that they know, or should know, is very likely to cause serious injury or harm to persons, property or both. In most states, courts will not enforce waivers that are meant to protect the provider against liability for gross negligence, reckless conduct, willful/wanton conduct or intentional acts.
"A number of factors influence whether or not you can receive damages for your injuries," said Perecman. "In the case a release relieves one party of liability, not all parties may be covered. For example, if a person or loved one is injured or dies while skydiving, a lawsuit may be able to be filed against the instructor, the manufacturer of the products used, and others."
According to DropZone.com, a skydiving information site that maintains "an unofficial record of fatal skydiving accidents," there were 14 reported fatalities in skydiving accidents in North America so far this year. Listed causes include main/reserve entanglement, mid-air collisions, camera entanglement, and hard landing while making a low turn.
For more than 30 years, the personal injury lawyers at The Perecman Firm in New York have aggressively helped individuals and-or families obtain compensation following accidents in New York. Contact The Perecman Firm at 212-977-7033.
The NBC News story cited is "NYC Correction Officer Killed in Long Island Skydiving Accident Day Before 26th Birthday: Family."
About David Perecman and The Perecman Firm, PLLC:
For the past 30 years, the New York construction accident, medical malpractice, auto accident, personal injury, and civil rights violation lawyers at The Perecman Firm, PLLC have handled all types of New York personal injury accident cases. David Perecman, founder of the Firm, has been recognized for his achievements as an Honoree in the National Law Journal's Hall of Fame, in New York Magazine's "The Best Lawyers in America" and The New York Times Magazine "New York Super Lawyers, Metro Edition" for the years 2007-2010. The prestigious U.S. News & World Report ranks The Perecman Firm among the top 20 personal injury firms in New York City for 2011-2012 and 2012-2013.
The Firm has recovered millions of dollars for its clients. Among the more recent victories, Mr. Perecman won a $15 million verdict** for a construction accident (Index 112370/03) Supreme Court, New York County, a $5.35 million dollar verdict*** for an automobile accident (Index 2749/04) Supreme Court, Kings County, and a $40 million dollar structured settlement for medical malpractice (Index 2146/03)****Supreme Court, Kings County.
The Perecman Firm serves Manhattan, Bronx, Brooklyn, Queens, Staten Island, Long Island, Westchester, Upstate NY, Morris County, and Rockland County.
**later settled while on appeal for $7.940 million
*** later settled for $3.5 million
**** total potential payout
"Lawyer Advertising"+
"Prior results do not guarantee a similar outcome."