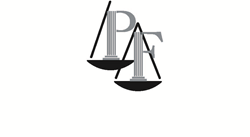 Parents should never have to worry about their children's safety in schools.
New York, New York (PRWEB) August 12, 2014
New York City Mayor Bill De Blasio signed "Avonte's Law," aimed at keeping students with special needs safe while they are at school. The new law requires the city's Department of Education (DOE) to evaluate outside doors on public schools to determine which of them should be alarmed. The law is named for Avonte Oquendo, the 14-year-old autistic boy who died after walking out of his school in October, reported CBS News(8.7.14).
The new law gives priority to adding alarms at elementary schools and to District 75 schools which serve students with special needs. The evaluation must be completed by May 30 of 2015, and the DOE must submit a report to the City Council with a timeline for alarm installation, reported CBS News.
"This law will provide another layer of protection for children. School safety is not only important for autistic children, but for all children," said David Perecman, the lawyer for the family of Avonte Oquendo.
Avonte had walked away from his school in Long Island City on October 4, 2013 and his body was found in the East River in January. The exact cause of his death was unable to be determined.
Earlier in the year, U.S. Senator Chuck Schumer (D-NY) introduced a federal bill (S.2386), also known as "Avonte's Law," which would finance a program to provide optional locating devices that could be worn by children with autism.
"Parents should never have to worry about their children's safety in schools," said Perecman. "I thank Mayor De Blasio for signing the bill that will help keep children safe. The importance of this bill cannot be underestimated."
For more than 30 years, lawyers at The Perecman Firm in New York have aggressively helped individuals and-or their families following serious accidents in New York. Contact The Perecman Firm at 212-977-7033.
The CBS News story cited is "De Blasio Signs 'Avonte's Law' On Alarms For School Doors."
About David Perecman and The Perecman Firm, PLLC:
For the past 30 years, the New York construction accident, medical malpractice, auto accident, personal injury, and civil rights violation lawyers at The Perecman Firm, PLLC have handled all types of New York personal injury cases. David Perecman, founder of the Firm, has been recognized for his achievements as an Honoree in the National Law Journal's Hall of Fame, in New York Magazine's "The Best Lawyers in America" and The New York Times Magazine "New York Super Lawyers, Metro Edition" for the years 2007-2010. The prestigious U.S. News & World Report ranks The Perecman Firm among the top 20 personal injury firms in New York City for 2011-2012 and 2012-2013.
The Firm has recovered millions of dollars for its clients. Among the more recent victories, Mr. Perecman won a $15 million verdict** for a construction accident (Index 112370/03) Supreme Court, New York County, a $5.35 million dollar verdict*** for an automobile accident (Index 2749/04) Supreme Court, Kings County, and a $40 million dollar structured settlement for medical malpractice (Index 2146/03)****Supreme Court, Kings County.
The Perecman Firm serves Manhattan, Bronx, Brooklyn, Queens, Staten Island, Long Island, Westchester, Upstate NY, Morris County, and Rockland County.
**later settled while on appeal for $7.940 million
*** later settled for $3.5 million
**** total potential payout
"Lawyer Advertising"+
"Prior results do not guarantee a similar outcome."