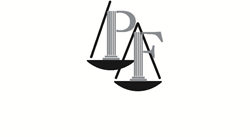 The illness of the nurses plus the fact that more than 230 workers have died overseas trying to battle Ebola is a reminder that health-care workers put themselves at risk to treat the sick.
New York, New York (PRWEB) October 22, 2014
A second Texas health worker tested positive for Ebola after caring for the first U.S. patient diagnosed with the virus in Dallas. Forbes (10.15.14) reported that there were allegations that the Dallas nurses did not have sufficient protections against the deadly virus. The Ebola outbreak shows that being on the front lines of disease can be particularly dangerous business for health-care workers.
Attorney at Law David Perecman urged federal and state health officials to do more to effectively keep health care workers safe.
"Extensive training and the right personal protective equipment should be provided to all health care workers handling Ebola cases," said Perecman.
Ebola patients are highly infectious and need constant monitoring. This makes caring for them difficult. When working with these patients, doctors, nurses, lab technicians and others must undertake comprehensive protections to ensure that fluids like blood, sweat, urine and vomit, expelled by Ebola patients do not touch their skin or get accidentally ingested.
Some hospitals demonstrated their ability to care for Ebola patients. Emory Healthcare was able to treat three different Ebola patients without any staff becoming sickened by the disease, reported Forbes. However, Emory has an isolated infectious disease unit, as well as dedicated, high-level expertise in fighting problems like Ebola. Texas Health Presbyterian Hospital is a reminder that the average hospital may not be adequately prepared to handle Ebola, despite the assurance from the Centers for Disease Control and Prevention (CDC).
"The illness of the nurses plus the fact that more than 230 workers have died overseas trying to battle Ebola is a reminder that health-care workers put themselves at risk to treat the sick," said Perecman.
When it comes to treating Ebola patients, health-care workers must be extremely careful. According to the CDC, there are approximately 30 distinct steps workers have to take to avoid a risk of infection.
Of course, Ebola is not the only danger health care workers face on the job. The CDC list of serious safety and health hazards for health care workers include bloodborne infectious diseases, biological hazards, potential chemical and drug exposures, drug exposures, respiratory hazards, ergonomic hazards from lifting and repetitive tasks, hazards associated with laboratories, and radioactive material and x-ray hazards.
Around the globe, the current Ebola outbreak has infected about 400 health care workers, and more than 200 have died, said Forbes.
The Forbes article cited is "Ebola Has Killed More Than 200 Doctors, Nurses, And Other Healthcare Workers Since June."
Individuals who have gotten injured or ill due to unsafe work conditions may be entitled to substantial benefits under workers' compensation. Securing these benefits may be complex, particularly with accidents caused by an unsafe workplace. An experienced lawyer can help.
About David Perecman and The Perecman Firm, PLLC:
For the past 30 years, the New York construction accident, medical malpractice, auto accident, personal injury, and civil rights violation lawyers at The Perecman Firm, PLLC have handled all types of personal injury cases. David Perecman, founder of the Firm, has been recognized for his achievements as an Honoree in the National Law Journal's Hall of Fame, in New York Magazine's "The Best Lawyers in America" and The New York Times Magazine "New York Super Lawyers, Metro Edition" for the years 2007-2014. The prestigious U.S. News & World Report ranks The Perecman Firm among the top 20 personal injury firms in New York City for 2011-2012 and 2012-2013.
The Firm has recovered millions of dollars for its clients. Among the more recent victories, Mr. Perecman won a $15 million verdict** for a construction accident (Index 112370/03) Supreme Court, New York County, a $5.35 million dollar verdict*** for an automobile accident (Index 2749/04) Supreme Court, Kings County, and a $40 million dollar structured settlement for medical malpractice (Index 2146/03)****Supreme Court, Kings County.
The Perecman Firm serves Manhattan, Bronx, Brooklyn, Queens, Staten Island, Long Island, Westchester, Upstate NY, Morris County, and Rockland County.
**later settled while on appeal for $7.940 million
*** later settled for $3.5 million
**** total potential payout