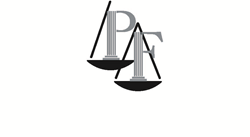 Crowd related injuries on Black Friday can be prevented. With sufficient advance planning by retailers, problems can be anticipated and controlled.
New York, New York (PRWEB) November 12, 2014
Employers are responsible for providing their workers with safe and healthy workplaces, even on Black Friday. In past years, stampeding and fighting on this major shopping day have caused several high-profile incidents on the busiest shopping day of the year.
In 2013, more than 92 million shoppers shopped in stores and online on the Friday after Thanksgiving, said the National Retail Federation. More than 141 million people shopped during the four-day holiday weekend, reported the Los Angeles Times (12.1.13).
"Before they open their doors, stores need to think about how to keep their employees and their customers safe," said [Attorney at Law David Perecman.
In 2008, a Wal-Mart worker died at the opening of a sale after being trampled by a crowd trying to get into the store, reported the LA Times. Since then, retailers have been experimenting with different ways to manage the shoppers. The more common changes last year were advance meetings that communicated expectations for employees and an increase in the employment of officers in uniform. Stores also opened earlier and staggered the start times of their deals looking to disperse some of the early morning day after Thanksgiving rush.
Last year, Best Buy Co. directed shoppers to specific products via taped pathways on the floors and handed out numbered tickets to those in line before the opening, the Los Angeles Times said (11.28.13). Wal-Mart stores handed out wristbands so customers could shop elsewhere in the store while they waited for highly desired items to get marked down. Target Corp. spread its specials throughout the stores to prevent any one area from being mobbed with people.
A fact sheet with safety guidelines for retailers was available through the Occupational Safety and Health Administration (OSHA). By following the guidelines, employers and store owners could avoid many injuries during the holiday shopping season. Among the recommendations were on-site trained security personnel or police officers, barricades or rope lines for pedestrians that do not start right in front of the store's entrance, an emergency plan, and not blocking exit doors. The agency also encouraged stores to clearly explain entrance procedures to the public.
"Crowd related injuries on Black Friday can be prevented. With sufficient advance planning by retailers, problems can be anticipated and controlled," said Perecman.
About David Perecman and The Perecman Firm, PLLC:
For the past 30 years, the New York construction accident, medical malpractice, auto accident, personal injury, and civil rights violation lawyers at The Perecman Firm, PLLC have handled all types of personal injury cases. David Perecman, founder of the Firm, has been recognized for his achievements as an Honoree in the National Law Journal's Hall of Fame, in New York Magazine's "The Best Lawyers in America" and The New York Times Magazine "New York Super Lawyers, Metro Edition" for the years 2007-2014. The prestigious U.S. News & World Report ranks The Perecman Firm among the top 20 personal injury firms in New York City for the years 2011-2015.
The Firm has recovered millions of dollars for its clients. Among the more recent victories, Mr. Perecman won a $15 million verdict** for a construction accident (Index 112370/03) Supreme Court, New York County, a $5.35 million dollar verdict*** for an automobile accident (Index 2749/04) Supreme Court, Kings County, and a $40 million dollar structured settlement for medical malpractice (Index 2146/03)****Supreme Court, Kings County.
The Perecman Firm serves Manhattan, Bronx, Brooklyn, Queens, Staten Island, Long Island, Westchester, Upstate NY, Morris County, and Rockland County.
**later settled while on appeal for $7.940 million
*** later settled for $3.5 million
**** total potential payout
"Lawyer Advertising"+
"Prior results do not guarantee a similar outcome."