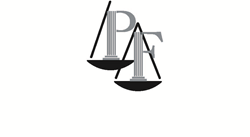 Fracking is not without risk.
New York, New York (PRWEB) December 23, 2014
Governor Andrew M. Cuomo's administration decided to ban fracking in New York State because of health risks. The fracking ban will prevent drillers from using what is formally known as high-volume hydraulic fracturing, in which millions of gallons of water and chemicals is injected underground at high pressure into shale rock that contains natural gas, reported The New York Times (12.17.14).
Attorney at Law David Perecman supports the ban also citing concerns about safety.
"Fracking is not without risk," said Perecman, "There have long been concerns about the health effects of fracking and its effects on drinking water sources. There have been other safety concerns associated with fracking, as well, including worker safety."
The decision was made after the findings of a study on the potential environmental, economic, and public health effects of fracking were evaluated. Approximately 4500 hours were spent on the Review and the New York State Department of Health study (December 2014) had few good things to report about fracking.
In a presentation at the cabinet meeting, the acting state health commissioner, Dr. Howard A. Zucker, said the examination had found "significant public health risks" associated with fracking, reported The New York Times. Taking the issue to a personal level, he said he would not want his family to live in a community where fracking took place.
The report summary described a process with great risk and little benefit. It noted that there are "significant uncertainties about the kinds of adverse health outcomes that may be associated with fracking"; that the process had the potential to pollute New York's drinking water resources; that earthquakes may be induced during fracturing; and that the economic benefit to the state would be "clearly lower than initially forecast."
In the report, the department concluded there was not enough information to make an informed decision on risk, even after compiling all the peer-reviewed research on the potential health effects of fracking. The report specifically cited a lack of comprehensive, long term studies.
"We cannot afford to make a mistake," Zucker said in The New York Times. "The potential risks are too great. In fact, they are not even fully known."
Many states support fracking, including Pennsylvania and Texas. New York's decision is the first ban by a state with significant natural-gas resources, reported The New York Times. New York is the second state to ban fracking, after Vermont which banned it in 2012.
Even before the fracking ban, a number of communities across New York had passed moratoriums and bans on fracking. In June, New York State's Court of Appeals ruled that towns could use zoning ordinances to ban fracking.
"Fracking must be safe for workers and surrounding communities. Fracking has resulted in contamination of ground water and surface water supplies in places where the oil industry has used this extraction method. It has also resulted in serious injury to workers, as well as death," said Perecman.
The New York Time article cited is "Citing Health Risks, Cuomo Bans Fracking in New York State."
About David Perecman and The Perecman Firm, PLLC:
For the past 30 years, the New York construction accident, medical malpractice, auto accident, personal injury, and civil rights violation lawyers at The Perecman Firm, PLLC have handled all types of personal injury cases. David Perecman, founder of the Firm, has been recognized for his achievements as an Honoree in the National Law Journal's Hall of Fame, in New York Magazine's "The Best Lawyers in America" and The New York Times Magazine "New York Super Lawyers, Metro Edition" for the years 2007-2014. The prestigious U.S. News & World Report ranks The Perecman Firm among the top 20 personal injury firms in New York City for the years 2011-2015.
The Firm has recovered millions of dollars for its clients. Among the more recent victories, Mr. Perecman won a $15 million verdict** for a construction accident (Index 112370/03) Supreme Court, New York County, a $5.35 million dollar verdict*** for an automobile accident (Index 2749/04) Supreme Court, Kings County, and a $40 million dollar structured settlement for medical malpractice (Index 2146/03)****Supreme Court, Kings County.
The Perecman Firm serves Manhattan, Bronx, Brooklyn, Queens, Staten Island, Long Island, Westchester, Upstate NY, Morris County, and Rockland County.
**later settled while on appeal for $7.940 million
*** later settled for $3.5 million
**** total potential payout
"Lawyer Advertising"+