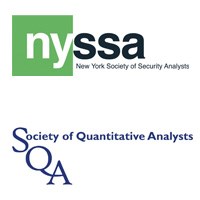 New York, NY (PRWEB) January 09, 2014
In an interactive presentation, Dick Michaud, PhD—one of the major current researchers in optimization—and David Esch, PhD, will discuss the serious theoretical limitations of the Black-Litterman procedure at the NYSSA and Society of Quantitative Analysts program "Deconstructing Black-Litterman: How to Get the Portfolio You Already Knew You Wanted" on January 16, 2014.
The Black-Litterman model (1992) proposed to solve the problem of instability of Markowitz's mean-variance optimization (1952) with a procedure that produces a single optimal portfolio based on an assumed optimal market portfolio and active views. The procedure is currently being used by thousands of asset managers worldwide with hundreds of billions of assets under management and has been taught as an academic standard for more than twenty years. A new formula for Black-Litterman will show that the solution has serious theoretical limitations relative to modern statistics.
At this program, Esch and Michaud will illustrate the procedure with a simple data set and demonstrate that the results are often uninvestable due to large leveraged or short allocations. They will use Black-Litterman's "tuning" parameter to produce non-leveraged portfolios and show that BL optimality is identical to Markowitz and that Michaud optimization (1998) provides more intuitive, better diversified portfolios under identical conditions.
Speakers are:

David Esch, PhD, Managing Director of Research, New Frontier Advisors
Dick Michaud, PhD, President and Chief Executive Officer, New Frontier Advisors
"Deconstructing Black-Litterman: How to Get the Portfolio You Already Knew You Wanted" will be held on January 16, 2014 from 12:30 p.m.–2:00 p.m. at NYSSA Conference Center, 1540 Broadway, Suite 1010, New York, NY 10036.
Visit http://www.nyssa.org for more information or to register for this program.
About NYSSA
Established in 1937, the New York Society of Security Analysts (NYSSA) is a leading forum for the investment community. NYSSA's mission is to promote best practices and the highest professional and ethical standards in the industry. NYSSA is a nonprofit industry organization that provides education and a venue for policymakers and practitioners to discuss the major issues that drive the finance industry and economy. The Society also strives to assist its members and other financial professionals in their career development. With 9,000 members, NYSSA is the largest of the 135 societies of CFA Institute, which has more than 105,000 members globally.