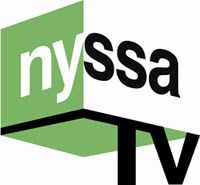 New York, NY (PRWEB) October 17, 2013
The New York Society of Security Analysts (NYSSA) has launched NYSSA TV, its new online channel, to give finance professionals around the world the opportunity to learn from industry experts on need-to-know topics on investment strategies and emerging markets.
NYSSA TV offers current and unbiased assessments on financial-industry hot buttons from experts in the field. With new content uploaded each week, NYSSA TV provides a fresh perspective on the state of the industry through impartial and thought-provoking content. Topics covered include alternative investments, asset management, environment (water, energy, life sciences), insurance, metals & mining, private wealth management, technology, and more.
"NYSSA is pleased to present NYSSA TV to our members and the larger financial community," said NYSSA President and CEO Amy Geffen. "This new video platform enables them to easily access our high quality video offerings."
The new online video platform includes benefits such as:

Video content that is easy to search through keywords, categories, channels, and advanced search capabilities
Ability to engage with the NYSSA TV community in lively discussions about the programs and topics through the commenting feature
Accessibility on laptops, smartphones, and tablets anytime, anywhere
For more information on NYSSA TV, please visit nyssa.org/tv.
About NYSSA
Established in 1937, the New York Society of Security Analysts (NYSSA) is a leading forum for the investment community. NYSSA's mission is to promote best practices and the highest professional and ethical standards in the industry. NYSSA is a nonprofit industry organization that provides education and a venue for policymakers and practitioners to discuss the major issues that drive the finance industry and economy. The Society also strives to assist its members and other financial professionals in their career development. With nearly 10,000 members, NYSSA is the largest of the 135 societies of CFA Institute, which has more than 105,000 members globally.